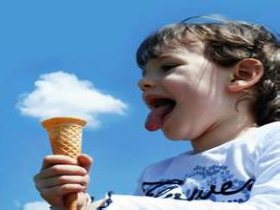 Random good picture Not show
(1) Ataturk died in 1938, but he still is widely venerated.
(2) Ataturk died in 1938, but he is still widely venerated in Turkey.
(3) Turkey's first president Kemal Ataturk dedicated November 24 to honour teachers and their profession.
(4) I wasn't in Ataturk but that's the best I've ever seen.
(5) When Turkish President Kemal Ataturk turned it into a museum in 1935, Christian mosaics covered up by the Muslims were revealed.
(6) Which country was led by Kemal Ataturk?
(7) Kemal Ataturk, Turkish general, statesman and President, was born at Salonika in Greece.
(8) Even Ataturk, the president of the new Republic of Turkey sent a delegation out of respect. We washed his body.
(9) They have always seen themselves as the guardians of the modern secular state founded by Mustafa Kemal Ataturk in the 1920s.
(10) Will it survive their inevitable passing from the scene, or must it fade like the 30s detente between Ataturk and Venizelos?
(11) Turkey, for example, has 11 separate insult laws, including one to protect the memory of Mustafa Kemal Ataturk.
(12) The Turkish Prime Minister Recep Tayyip Erdogan has cancelled a visit to Argentina after the city of Buenos Aires called off a ceremony to honour the founder of modern Turkey, Kemal Ataturk.
(13) Turkey's bid for First World status includes the giant Ataturk Dam.
(14) Have you an all - embracing affection for Messers Mussolini, Hitler, Franco, Ataturk and the mikado?
(15) First is the relationship between the Islamic religion and the state that Mustafa Kemal Ataturk founded in 1923 and whose secular nature the army has protected ever since. Sentencedict.com
(16) The Turkish Republic was proclaimed. With Mustafa Kemal ( or Kemal Ataturk ) becoming its first President.
(17) IN TURKEY'S rugged south - east , giant portraits of Ataturk stare down from the mountains at rebellious Kurds.
(18) In 1922 Greek armies trying to conquer western Anatolia were routed by Turkey's military leader, Mustafa Kemal Ataturk.
(19) Nearly seven decades after the death of Turkey's founding father, the private life of Kemal Ataturk is to remain a closely guarded secret.
More similar words:
kemal ataturk,
stature,
state of nature,
go off at a tangent,
turk,
turkey,
turkish,
cold turkey,
talk turkey,
statute of limitation,
statute of limitations,
turkmenistan,
turkish delight,
republic of turkey,
cantata,
not at all,
datura,
saturn,
nature,
mature,
statue,
status,
great at,
at a time,
matured,
to a turn,
natural,
feature,
statute,
data type.