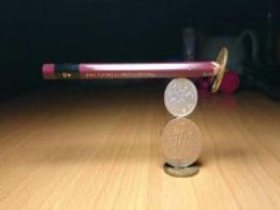 Random good picture Not show
1. We learn not
at school
, but in life.

2. I don't remember my first day at school.
3. Rebecca always excelled in languages at school.
4. He has behaved well at school.
5. George has been misbehaving at school.
6. The students have lunch at school.
7. We aren't allowed to write in ballpoint at school.
8. We had melon for lunch at school.
9. He's learning his ABC at school.
10. Did you learn any first aid at school?
11. She likes gadding about while the children are at school.
12. History is my favourite subject at school.
13. At school I was quite good at arts, but hopeless at science.
14. Her favourite subject at school is metalwork.
15. She decided to stay on at school and do her A levels.
16. Do you eat well at school?
17. Children with very low/high IQs often have problems at school.sentencedict.com/at school.html
18. The French I learned at school is very different from the local vernacular of the village where I'm now living.
19. They are my fellows at school.
20. We've been pals since we were at school.
21. The little girl was bullied constantly at school.
22. She did well in her first year at school but then started to lag behind.
23. At school I was fairly skinny and undersized.
24. He had a finger in every pie at school, from dramatics to football.
25. She did maths, physics and chemistry at school.
26. Her attendance at school was sporadic.
27. Lucy is quite clever and does well at school.
28. As it later transpired, she had known him at school.
29. At school we were fed communist/right-wing propaganda.
30. I used to hate being teased about my red hair when I was at school.
More similar words:
school,
in school,
after school,
choose,
scholar,
scholarship,
whatsoever,
tool,
pool,
hook,
shoot,
shoot up,
scheme,
shooting,
schedule,
likelihood,
on schedule,
echo,
chop,
neighborhood,
discharging,
schadenfreude,
choice,
behind schedule,
each other,
touch on,
reach out,
catch on,
ahead of schedule,
chopping.