Synonym:
asleep,
at peace,
at rest,
deceased,
departed,
gone.
Similar words:
make peace with,
face to face,
at present,
the first person,
peak,
speak,
each,
peanut.
Meaning: adj. dead.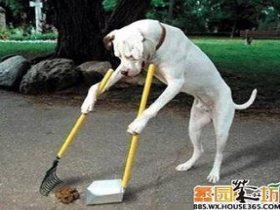 Random good picture Not show
1. The countries have been at peace for more than a century.
2. The country is at peace with its neighbours for the first time in years.
3. The two countries were at peace.
4. Thus Europe was at peace for the first time in ten years.
5. Lynn seems to be more at peace with herself these days .
6. All was at peace in the dead of the night.
7. He never felt really at peace with himself.
8. He says he's at peace when he's walking in the mountains.
9. The old lady is at peace now.
10. Now she is at peace and her suffering is over.
11. She felt at peace with the world.
12. Although the two countries were officially at peace, fighting continued.
13. Her father is at peace now.
14. The problem was settled and his mind was at peace.
15. The creation of a world at peace is one of the foundation stones of Judaism and Christianity.
16. I stretched again, feeling content and at peace, and watched the curtains lift in a light breeze.
17. He seemed at peace with that knowledge.
18. He died with his family all around him, and with his soul at peace.
19. She suffered greatly while she was alive, so let us hope her soul is now at peace.
20. For the first time in months, she felt calm and at peace with the world.
21. It was a moment to be savoured, when danger was past and I was wholly at peace.
22. We walked in the wintry Perthshire countryside and were happy and at peace, refusing to think beyond the present.
22. Sentencedict.com try its best to collect and create good sentences.
23. As time went by, Mr Utterson became calmer and more at peace with himself.
24. This was where his grandfather had come as a young man, to worship and to be at peace with himself.
25. At the most profound, over which we had no conscious control, we were ideally suited and at peace.
26. Just this moment, plotting how not to leave footprints on her clean floor, she was at peace.
27. During that time it's proved itself an able ambassador for Britain, at peace and at war.
28. Until his polar opposite steps lightly down on to his moon-paved home ground, the sleek beast-headed man sits at peace, inviolable.
29. The body goes, the soul and peace remain. 1 have found myself at peace with death.
30. It was an age of unparalleled prosperity: the empire was at peace and trade was flourishing.