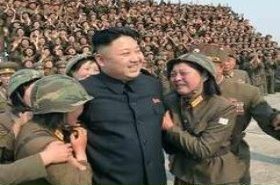 Random good picture Not show
1. At other times, he'd force her to walk totally unassisted.
2. Sometimes we went to the beach and at other times we sunbathed on the patio.
3. Sometimes fun activities just happen spontaneously; at other times they take careful planning.
4. Sometimes he's fun to be with; at other times he can be very moody.
5. At other times cultural groups regard themselves in a superior relationship to other cultures.
6. At other times he laughs out loud in class for no apparent reason.
7. At other times, it has pursued a policy of letting the pound float.
8. At other times her minimalist approach seems vaguely stilted, and even her immensely watchable face can't carry the day.
9. At other times it was treated as a day-to-day activity, associated only with mundane needs.
10. At other times he suffers periods of deep depression when he locks himself away and will speak to no-one for weeks.
11. At other times it may be crash learning for a specific project.
11. Sentencedict.com try its best to gather and make good sentences.
12. At other times, there may be signs of early cancer.
13. At other times, they waged an incessant guerrilla war, attacking isolated Roman garrisons, ambushing caravans, cutting supply routes.
14. At other times, the options are less clear-cut.
15. At other times they may exist in competition, each endeavouring to gain influence in a third area.
16. At other times, converse sets of taboos could be quite useful.
17. At other times their self-evident frustration sets your teeth on edge.
18. At other times he would find Marcus talking to Irina, and ready to go out for a walk.
19. At other times it is a gambit to extract the maximum price concession from the seller.
20. At other times, the animals will disperse widely.
21. At other times there is simply a disagreement between two parties which the manager must try to resolve.
22. The professor was a real Jekyll and Hyde - sometimes kind and charming, and at other times rude and obnoxious.
23. He stays late in bed on Sunday morning and at other times he has to get up at six.
24. However, do notice whether there is a lingering odour of cooked food at other times.
25. They become so excited during this gang warfare that humans can approach them much more closely than at other times.
26. At times it feels right to be simple and direct and at other times roundabout and colorful.
27. At times I felt at home in all, and at other times I thought I belonged to none.
28. But for many days he felt a curious discomfort, almost giddy at times, almost sad at other times.
29. The hotel's restaurant serves a buffet breakfast and a substantial and well-prepared choice of meals at other times.
30. A Negro was acceptable, even lovable, if he came out only when invited and at other times stayed back.
More similar words:
from time to time,
at times,
sometimes,
at all times,
at one time,
to the full,
to the life,
to the point,
to the limit,
time,
expertise,
vertical,
to the contrary,
to the number of,
other than,
in time,
on time,
advertising,
at a time,
at no time,
in no time,
meantime,
lifetime,
full-time,
sometime,
at any time,
each time,
all the time,
longtime,
take time.