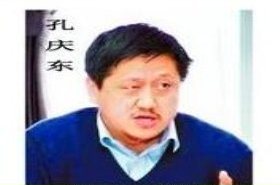 Random good picture Not show
1. He that is angry is seldom
at ease
.

2. He didn't feel completely at ease in the strange surroundings.
3. He is always ill at ease when facing his step-father.
4. He's at ease speaking pidgin with the factory workers and guys on the docks.
5. He appeared embarrassed and ill at ease with the sustained applause that greeted him.
6. She felt completely at ease with Bernard.
7. On camera he appears twitchy and ill at ease.
8. I never feel completely at ease with him.
9. He seemed ill at ease and not his usual self.
10. He always felt shy and ill at ease at parties.
11. You always look ill at ease in a suit.
12. His mind was at ease and he felt confident in the future.
13. Try to put the candidate at ease by being friendly and informal.
14. It is essential to feel at ease with your therapist.
15. With two children bedridden the mother was ill at ease.
16. I never feel at ease in his company.
17. The boy was ill at ease in the presence of the headmaster.
18. They made him feel at ease, despite his natural reserve.
19. I felt ill at ease in such formal clothes.
20. The two fishermen were completely at ease on their semi-submerged work platform.
21. Just to put your mind at ease, we will get a second opinion from a cardiac specialist.
22. Nevertheless, their formality sits ill at ease with Esau's spontaneous show of love.
23. Then as now, judges felt more at ease burning some poor wretch if they had a confession in hand.
23. Sentencedict.com is a sentence dictionary, on which you can find good sentences for a large number of words.
24. And they looked happy and at ease as they moved inside to the enormous champagne reception Mel had arranged.
25. They looked ill at ease in the same camera frame.
26. Ministers are at ease with the former, they are friends exploring a situation.
27. This afternoon, however, the barman felt oddly ill at ease.
28. He who cannot hold his peace will never live
at ease
.

29. The quiet decor of her home made her feel comfortable and at ease.
30. In spite of the divorce there was no awkwardness between them - in fact they seemed very much at ease.