Synonym:
adopt,
believe,
presume,
put on,
suppose,
suspect,
think,
understand.
Antonym:
conclude.
Similar words:
assumption,
resume,
consume,
consumer,
assure,
issue,
tissue,
dress up.
Meaning: [ə'sjuːm] v. 1. take to be the case or to be true; accept without verification or proof 2. take on titles, offices, duties, responsibilities 3. take on a certain form, attribute, or aspect 4. take on as one's own the expenses or debts of another person 5. occupy or take on 6. seize and take control without authority and possibly with force; take as one's right or possession 7. make a pretence of 8. take up someone's soul into heaven 9. put clothing on one's body.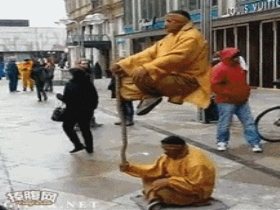 Random good picture Not show
1. By ignorance is pride increased; those most
assume
who know the least.

2. They
assume
most who know the least.

3. She unsuccessfully attempted to assume the mantle of presidency.
4. Many daughters assume that their mothers are invulnerable.
5. It is reasonable to assume that he knew beforehand that this would happen.
6. Let's assume they're coming and make plans on that basis.
7. A good life is when you assume nothing, do more, need less, smile often, and realize how blessed you are for what you have.
8. We can't just assume her guilt.
9. Let us assume for a moment that the plan succeeds.
10. It is a great mistake to assume that your children will agree with you.
11. It is reasonable to assume the economy will continue to improve.
12. It is a misconception to assume that the two continents are similar.
13. We cannot assume anything in this case.
14. We can't assume anything in this case.
15. Putting two and two together, I assume that this was the car he used.
16. Mr Cross will assume the role of Chief Executive with a team of four directors.
17. You cannot assume that a speaker of English is ipso facto qualified to teach English.
18. Let's assume he knows, for the purposes of our argument.
19. We were wrong to assume that she'd agree.
20. We must assume him to be innocent until he is proved guilty.
21. It seems reasonable to assume they've been tested.
22. We assume that competent doctors emerge at the end of an obstacle course of traditional examinations based on facts.
23. Whoever they appoint will assume responsibility for all financial matters.
24. It is illogical to assume you can do the work of three people.
25. I think we can safely assume that she will pass the exam.
25. Wish you can benefit from our online sentence dictionary and make progress day by day!
26. It is wrong to assume that technological advance brings a higher quality of life.
27. Let's assume for a moment that I am a litigant in your court.
28. The most frightening assumption in this world is that most people assume you are intelligent.
29. Friends will see you are putting on a brave face and might assume you've got over your grief.
30. Seeing as Mr Moreton is a doctor, I would assume he has a modicum of intelligence.