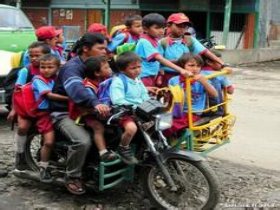 Random good picture Not show
1. I unrolled my sleeping bag as usual.
2. They kissed and made up, as usual.
3. She had decided she must go on as usual, follow her normal routine, and hope and pray.
4. I found him in the garden, dreaming away as usual.
5. We didn't get abroad for our holiday as usual,we couldn't afford this year.
6. I said I would write to you, but as usual I never got around to it.
7. I just opened the drawer as usual and the handle came away in my hand.
8. As usual , the lion's share of the budget is for defence.
9. Despite her problems, she carried on working as usual.
10. My grandmother, as usual, lamented the decline in moral standards in today's society.
11. Despite last night's scare, it was business as usual in the White House today.
12. She ate twice as much as usual .
13. She was getting breakfast as usual.
14. The front pages are, as usual, a mixture of domestic and foreign news.
15. He came home blind drunk, as usual.
16. That's right! Just blame me for everything, as usual!
17. Alice was in a tearing hurry as usual.
18. As usual, she left her room clean and tidy before going to school.
19. As usual, they'd left the children at home with Susan.
20. It's been badly organized, as usual—it's got the council written all over it.
21. Steve, as usual, was the last to arrive.
22. The girl was well dressed, as usual, though in a more conservative style.
23. As usual, the cops get the baddies in the end.
24. Terry was, as usual, slow to respond.
25. Are you coming home at the usual time? Yes, I shall leave the office at the same time as usual.
26. Dad's flirting with all the ladies, or they're all flirting with him[sentencedict.com], as usual.
27. In the hotel, the old men were drinking away as usual.
28. The latest price rises mean that the real loser, as usual, is the consumer.
29. Despite the threat of war, people went about their work as usual.
30. He folded his arms and lowered down his head as usual before he was in deep thought .
More similar words:
unusual,
casual,
casualty,
visual,
persuade,
versus,
measure up,
suspend,
sustain,
suspect,
measure up to,
all of a sudden,
measurement,
consensus,
suspicion,
suspicious,
sustainable,
manual,
ritual,
sexual,
annual,
actual,
mutual,
virtual,
actually,
sexually,
annually,
qualify,
gradually,
virtually.