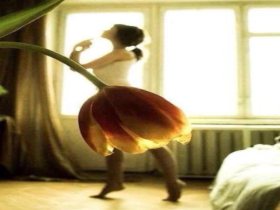 Random good picture Not show
(1) Work expands so
as to
fill the time available.

(2) It is as natural to die
as to
be born.

(3) Would you be so kind as to lock the door when you leave?
(4) If you are in any doubt as to whether you should be doing these exercises, consult your doctor.
(5) Everyone was curious as to why Mark was leaving.
(6) There is nothing so fearful as to be alone in a combat situation.
(7) Rumours abound as to the reasons for his resignation.
(8) He read a lot so as to learn about the intellectual history of Europe.
(9) I'm at a loss as to what to do.
(10) He was uncertain as to which road to take.
(11) I have no doubts as to your ability.
(12) Nothing makes the earth seem to spacious as to have friends at a distance; they make the latitudes and longitudes.
(13) They recycle empty tins so as to use the metal.
(14) He inclined forward so as to hear more clearly.
(15) The lines were so finely etched as to be invisible from a distance.
(16) The question arises as to whether or not he knew of the situation.
(17) There was some confusion as to whether we had won or lost.
(18) He noted every detail so as to fix the scene in his mind.
(19) There are doubts as to the usefulness of this approach .
(20) So far[sentencedict.com], the police haven't got any clues as to the motive for the crime.
(21) I can not conceive of such cruelty as to take a child away from its mother.
(22) After university she was still undecided as to what career she wanted to pursue.
(23) I can't believe you were so naive as to trust him!
(24) I'm at a loss as to what to say.
(25) To hear a hundred times is not so good
as to
see once.

(26) After the wheat crop has been gathered, many farmers burn the remains and plough the ash into the soil , so as to enrich the soil.
(27) My father's business is failing; he's mortgaged all his assets so as to save it.
(28) There are no hard and fast rules, but rather traditional guidelines as to who pays for what.
(29) Man's dearest possession is life. It is given to him but once, and he must live it so as to feel no torturing regrets for wasted years, never know the burning shame of a mean and petty past; so live that, dying, he might say: all my life, all my strength were given to the finest cause in all the world--the fight for the Liberation of Mankind.
(30) No one has come up with a definitive answer as to why this should be so.