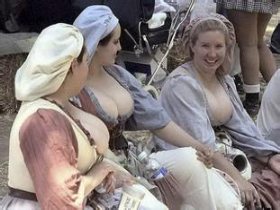 Random good picture Not show
1. He grinned at me, as if sharing a secret joke.
2. Joe remained as immobile as if he had been carved out of rock.
3. to move as if accompanied by a singsong.
4. Alison hesitated moment, as if she were waiting for him.
5. The house seemed muted, hushed as if it had been deserted.
6. It looks as if it's going to rain.
7. It is as if I had done something wrong.
8. Since his cancer was diagnosed[sentencedict.com], he feels as if he's living on borrowed time.
9. She was deathly pale, and looked as if she might faint.
10. I vaguely remember, you thin lips stuck on my forehead carefully,as if the whole world becomes quiet.
11. He swayed slightly, as if about to fall.
12. She lapsed into inertia and lay there as if asleep.
13. Why is he being so polite, as if I need tactful handling?
14. He was speeding down the motorway as if pursued by a demon.
15. It was as if those grey eyes could see into the very depths of her soul .
16. He just breezed in as if he'd only been away a day instead of ten years.
17. He behaved as if / though nothing had happened.
18. Malcolm looked at her as if she were a raving lunatic.
19. You act as if you're ashamed to be seen with me.
20. He groaned and slapped his forehead, as if suddenly remembering something obvious.
20. Sentencedict.com try its best to gather and create good sentences.
21. It'seems as if we were barracking for home team as against the visiting team.
22. He arrived, as if in answer to her prayers.
23. At sunset, the sun looks as if it is going down.
24. I strutted around Chicago as if I were really somebody.
25. Will you feel as if you're missing out if you don't take part in the concert?
26. He suddenly appeared as if by magic.
27. I had a sensation of falling, as if in a dream.
28. She felt as if every pair of eyes in the room was on her.
29. She's been leading throughout the race, but it now looks as if she's tiring.
30. All the other guests had gone home, but Cage lingered around as if she wanted to talk to me.
More similar words:
classify,
as is,
basic,
Asian,
aside,
casino,
as it is,
emphasis,
invasion,
set aside,
put aside,
lay aside,
emphasize,
basically,
as it were,
increasing,
cast aside,
aside from,
on occasion,
occasional,
occasionally,
increasingly.