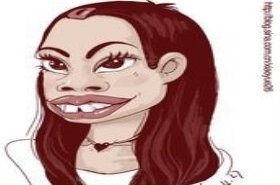 Random good picture Not show
1, Can I hitch a lift with you as far as the station?
2, Turn left at the corner and keep on as far as the church.
3, Yeah, as far as I know.
4, Yeah, as far as I can tell.
5, As far as I'm aware, nobody has done anything about it.
6, As far as I can remember, this is the third time we've met.
7, Go as far as you can see; when you get there, you'll be able to see farther.
8, He walked as far as the gate.
9, As far as I recollect, you came late.
10, The carpenter extended the measuring tape as far as it would go.
11, I'll go with him as far as the bus stop.
12, I have only ever seen as far as the next valley, and have no idea what lies beyond.
13, As far as I can remember, it begins with M.
14, There is no objection, as far as we are concerned, in raising the prices.
15, Up to now,I've read as far as the fifth chapter,(http://sentencedict.com/as far as.html)the second volume of "The War and Peace".
16, His parents supported him as far as they could.
17, Employers should provide a safe working environment, as far as is reasonably practicable.
18, He's a mug as far as women are concerned.
19, As far as I know, he has gone to town.
20, The prairies stretch on all sides as far as the eye can see.
21, As far as pensions go(sentencedict.com), it's still women who come off worst.
22, I'll go with you as far as the station for company.
23, As far as unemployment's concerned, a change of government would be a good idea.
24, He's very charming but I wouldn't trust him as far as I could throw him.
25, As far as I am concerned the relationship is over - finito - and I can start living again.
26, We'll go by train as far as London, and then take a bus.
27, The bleak moorland stretched on all sides as far as the eye could see.
28, As far as I can judge, they are all toblame.
29, You will be accompanied as far as the border; thereafter you must find your own way.
30, The only hope for underdeveloped countries is to become, as far as possible, self-reliant.
More similar words:
in so far as,
harassment,
as for,
as from,
as follows,
crash,
trash,
phrase,
cameras,
Arab,
contrast,
parade,
garage,
contrast to,
by contrast,
far and away,
embarrassed,
far and near,
bearable,
clear away,
paralysis,
comparable,
separation,
reparation,
infrastructure,
characterize,
characteristic,
year after year.