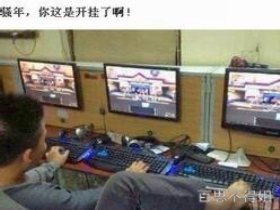 Random good picture Not show
1 No
artist
of performer can entirely escape the lure of fame and its promise of endless admiration and respect, but there is a heavy price one must pay for it.

2 Knowledge without practice makes but half an
artist
.

3 The artist limned a good likeness of his wife.
4 The artist looked at her with scorn.
5 This is clearly the work of a superior artist.
6 The artist had depicted her lying naked on a bed.
7 The artist brought his paints with him.
8 She's commissioned an artist to paint her portrait/paint a portrait of her.
9 He earned a precarious living as an artist.
10 She came to national prominence as an artist in the 1960s.
11 An artist sculpted a full-size replica of her head.
12 She wanted a famous artist to paint her picture .
13 The artist led off in the discussion on modern art.
14 She is really a fine artist.
15 The artist initiated the girl into the art world in France.
16 These latest paintings show how the artist has really grown in maturity.
17 Each poster is signed by the artist.
18 He is cut out for an artist.
19 The artist is picking in shadows in the picture.
20 The artist drew the scene from memory.
21 The artist has pictured him as a young man in riding dress.
22 The artist asked his model to take a reclining posture.
23 An artist lives everywhere.
24 She first came to prominence as an artist in 1989.
25 Hodges wrote an unofficial biography of the artist.
26 Constable was a great English artist.
27 He was an artist, not particularly tidy,(www.Sentencedict.com) too dreamy to match her ways.
28 Dreams can be a rich source of inspiration for an artist.
29 Trying to please an audience is the kiss of death for an artist.
30 I used to have fantasies about living in Paris with an artist.
More similar words:
artistic,
expertise,
advertising,
advertisement,
partial,
article,
scientist,
artifact,
partially,
particle,
statistics,
that is to say,
statistical,
take part in,
particular,
artificial,
articulate,
participant,
participate,
in particular,
particularly,
participation,
tissue,
as it is,
that is,
British,
antiseptic,
what is more,
chastisement,
portion.