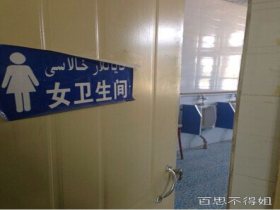 Random good picture Not show
1. METHODS:38non- arteritis AION patients were divided into two groups at random:group A and group B were treated with fleabane and salvia miltiorrhiza respectively.
2. Background Takayasu's arteritis (TA) is a chronic idiopathic inflammatory disease that affects large and medium size arteries.
3. Unusual giant cell arteritis should be considered in the differential diagnoses of myocardial infarction.
4. Giant cell arteritis (GCA) is a systemic and granuloma arteritis that is also known as temporal arteritis.
5. Takayasu's arteritis is a common clinical disease in Norh of China.
6. Objective To explore the clinical features of Takayasu arteritis involving coronary arteries.
7. Equine arteritis virus (EAV) is the pathogen of equine viral arteritis(EVA), one of the infectious diseases in equine to be exported or imported, which should be inspected by all countries.
8. Temporal arteritis is one manifestation of giant cell arteritis, which can affect mainly branches of external carotid artery, but sometimes also the great vessels at the aortic arch and coronaries .
9. Temporal arteritis is caused by inflammation of the artery in the temple (hence "temporal") and can be treated with steroids.
10. Takayasu's arteritis is an inflammatory disease of unknown etiology that affects the aorta and its branches.
11. Giant cell ( temporal ) arteritis is uncommon before age 50.
12. New-onset headaches in the older patient suggest either depression or such serious diseases as mass lesions or temporal arteritis.
13. Objective transcranial color Doppler ultrasound of brachiocephalic artery Takayasu arteritis in patients with intracranial artery and ophthalmic artery ...
14. Headaches in people over 50 can be due to temporal arteritis.
15. Objective To put forward our new surgical technique and investigate the effect on treatment of brachiocephalic arteritis by left iliac-left carotid arterial bypass.
16. The pathologic examination revealed myocardial infarction due to coronary giant cell arteritis.
17. Objective To investigate the ultrastructural features and it's significance of the skip area with giant cell arteritis(GCA).
18. Objective To investigate the diagnostic value of ultrasound in carotid artery involvement in Takayasu's arteritis.
19. Results Periarteritis nodosa was mainly characterized by necrosis of arteries and arteritis with all the layers involved.
20. Objective : To discuss effective mechanism of acupuncture for treating Takayasu ? ? s arteritis.
21. Objective To evaluate the diagnosis for and treatment of severe Takayasu ? ? s arteritis.
22. Methods The ultrasonographic features of carotid arteries in 25 patients clinically diagnosed as Takayasu's arteritis were retrospectively analysed.
23. Less common clinic features including uveitis, cutaneous nodules or pustules, synovitis, meningoencephalitis, large vessel arteritis, phlebitis(http://sentencedict.com/arteritis.html), intestinal ulceration.
24. We report a 44-year-old female as late occlusive phase of Takayasu arteritis according to American College of Rheumatology diagnostic criteria and magnetic resonance imaging.
25. Results: The main causes of encephalic infarction in the youngster were hypertensive cerebral arteriosclerosis, cranium trauma, cerebral arteritis and drinking.
More similar words:
polyarteritis,
temporal arteritis,
enteritis,
gastroenteritis,
arthritis,
scleritis,
peritonitis,
omarthritis,
uterine artery,
arteria,
gouty arthritis,
arterial,
osteoarthritis,
arteriole,
chartering,
quartering,
arteriolar,
arteriogram,
arteriopathy,
psoriatic arthritis,
arteriography,
arterial blood,
arterioplasty,
arteriovenous,
rheumatoid arthritis,
arteriostenosis,
ductus arteriosus,
arteriosclerosis,
arteriosclerotic,
arterial pressure.