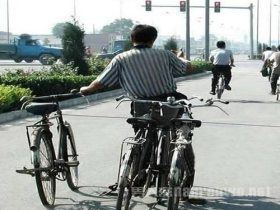 Random good picture Not show
1. Objective To evaluate the clinical value of pulmonary arterioplasty using autologous substitute for treatment of lung cancer.
2. There were 13 cases of pulmonary arterioplasty with sleeve lobectomy, including 11 cases of lung cancer.
3. Objective To study the methods of procurement, trim and arterioplasty of donor epigastric multivisceral cluster, and the effect of the cluster transplantation.
4. Objective To investigate the clinical efficacy of arteriovenous thrombolysis combined with arterioplasty for treatment of acute cerebral infarction(ACI) in old patients.
5. Objective To review surgical experience in the treatment of non small cell lung cancer by lobectomy with pulmonary arterioplasty and to study feasibility of this approach.
6. The operation consisted of reconstruction of trachea in 3 cases, plastic carinoplasty 2 cases, and bronchoplasty and pulmonary arterioplasty 1 case, sleeve resection of bronchus 34 cases.
7. AIM To review the experience in the surgical treatment of central lung cancer with bronchoplsty and pulmonary arterioplasty.
More similar words:
hernioplasty,
angioplasty,
cranioplasty,
arthroplasty,
arteriopathy,
gastroplasty,
anoplasty,
neoplasty,
mammoplasty,
valvoplasty,
rhinoplasty,
pyeloplasty,
keratoplasty,
vaginoplasty,
cheiloplasty,
palatoplasty,
tracheoplasty,
tympanoplasty,
bronchoplasty,
myringoplasty,
dermatoplasty,
valvuloplasty,
urethroplasty,
abdominoplasty,
blepharoplasty,
arteriole,
arteriolar,
arteriogram,
last quarter,
uvulopalatopharyngoplasty.