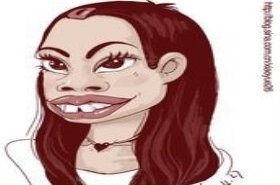 Random good picture Not show
(1) Warren's eldest son is an art student, at St Martin's.
(2) A former art student fronted the band .
(3) The parents of an art student who disappeared in the middle of his exams have made an emotional plea for him to come home.
(4) His first wife, Betty[sentencedict.com], was a fellow art student.
(5) Before that he was a successful history and art student at the De Montfort University in Leicester.
(6) I am an art student.
(7) Through the platform of "Today Art Student Annual Awards", Today Art Museum hopes that we can lend wings to the young artists and make their "Green Hope" come true.
(8) I am an art student and I paint a lot of pictures.
(9) Any art student worth the name would tell you that the painting is a bad one.
(10) Bob's youngest son is an art student.
(11) Russia and the States, art student and Orthodox Jew.
(12) Any art student worth the name would tell you that that is a bad painting.
(13) My first painting sold for £25, a small fortune then for an art student.
(14) Cor, he said, this is almost like being an art student again.
(15) A customer who turned out to be a Harvard art student had dropped off film to be developed.
(16) She had once posed for Life classes when she was an art student.
(17) Besides, the liberal art and science students have the extremely remarkable difference in learning interests of chemistry, which the science student is obviously strong to the liberal art student.
More similar words:
student,
student residence,
student center,
studentship,
grad student,
student union,
student teacher,
college student,
medical student,
graduate student,
university student,
studio apartment,
heartstring,
heartstrings,
heart-stirring,
plentitude,
short statement,
prudent,
impudent,
imprudent,
prudently,
impudently,
prudential,
imprudently,
jurisprudential,
department store,
etude,
stud,
short stop,
shortstop.