Synonym:
bicker,
object,
persuade,
reason.
Similar words:
argumentation,
vague,
guest,
league,
fatigue,
harangue,
intrigue,
dialogue.
Meaning: ['ɑːgjuː] v. 1. present reasons and arguments 2. have an argument about something 3. give evidence of.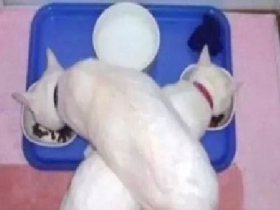 Random good picture Not show
1. When guns speak it is too late to
argue
.

2. People generally quarrel because they cannot
argue
.

3. I am not in the mood to argue.
4. I managed to argue him into going back home to talk to his parents.
5. Nobody felt inclined to argue with Smith.
6. Do not argue with an idiot.He will drag you down to his level and beat you with experience.
7. Why do you argue against me?
8. Supporters of the death penalty argue that it would deter criminals from carrying guns.
9. They argue that the membership of the Council does not reflect the racial make-up of the city.
10. It's no longer possible to argue that crime is unconnected with unemployment.
11. Intuition told her it was unwise to argue.
12. Ecologists argue that the benefits of treating sewage with disinfectants are doubtful.
13. Some argue that money has debased football.
14. I don't want to argue with you-just do it!
15. If you are caught simply argue that "everyone does it" and brazen it out.
16. I don't think many people would argue with that.
17. They sometimes argue off for hours.
18. Don't argue with me, every word comes out of your mouth would be the solid evidence of hurting me.
19. It is absurd to argue about this.Sentence dictionary
20. She tried to argue the matter away.
21. Environmentalists argue that more goods should be transported by rail.
22. Critics of government policy argue that the new measures introduced to fight crime are simply papering over the cracks.
23. Few would argue that this team has experience and proven ability.
24. Three considerations argue against increasing fee.
25. Jack would argue and eff all day long.
26. Gallacher continued to argue with the referee throughout the game.
27. He's offering to pay so who am I to argue?
28. At first he was opposed to the scheme, but we managed to argue him round.
29. These arguments may have been used as a rhetorical device to argue for a perpetuation of a United Nations role.
30. Mike gave him such a severe look he didn't dare argue.
More similar words:
argumentation,
vague,
guest,
league,
fatigue,
harangue,
intrigue,
dialogue,
intrigued,
colleague,
cargo,
target,
large,
margin,
charge,
in charge,
largely,
at large,
gargoyle,
in charge of,
by and large,
take charge,
discharging,
on a large scale,
a large number of.