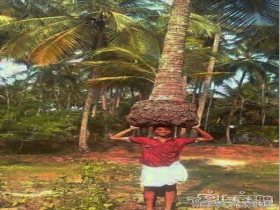 Random good picture Not show
1. Arbitration agreement is the fundamental precondition for starting the arbitration procedure and is the foundation of legality and justice.
2. The focus matter of Applicable Law to Arbitration Agreement is the validity of Arbitration Agreement.
3. Article 19 An arbitration agreement shall exist independently. The amendment, rescission, termination or invalidity of a contract shall not affect the validity of the arbitration agreement.
4. The effectiveness of arbitration agreement is the important content in the arbitration legal system.
5. The arbitration agreement is the basis premise to start the arbitration procedure. The reasonable and legal arbitration is based on it.
6. According to international commercial practices an arbitration agreement is a prior arrangement and a precondition.
7. The Validity of foreign - related maritime arbitration agreement is very important both in theory and in practice.
8. If the arbitration agreement provides for a three-member arbitral tribunal, the Chambers shall invite the parties to agree to refer the case to a sole arbitrator.
9. The arbitration agreement should be taken in written form and signed by the parties under the traditional arbitration law.
10. A valid foreign maritime arbitration agreement ensures that the arbitral procedure can go well. And it is also the direct basis for the recognition and enforcement of the arbitral award.
11. Where the parities conclude an arbitration agreement,[sentencedict.com/arbitration agreement.html] that shall promptly apply for arbitration.
12. Arbitration agreement is the core, root and base of arbitration system.
13. The International Commercial Arbitration Agreement and the Jurisdiction of Arbitration have a close relationship, which exists in three domains of the actual arbitration procedure.
14. The franchiser tried to keep the spat out of court by enforcing an arbitration agreement in the franchise contract.
15. The term "agreement in writing" shall include an arbitral clause in a contract or an arbitration agreement, signed by the parties or contained in an exchange of letters or telegrams.
16. If no such supplementary agreement can be reached, the arbitration agreement shall be null and void.
17. Article 4 The parties' submission to arbitration to resolve their dispute shall be on the basis of both parties' free will and an arbitration agreement reached between them.
18. First, it argues that the Final Award does not fall within the scope of the arbitration agreement contained in the parties' JV Contract.
19. Does that mean we can specify arbitration institution after reaching an arbitration agreement by two parties?
20. It really depends on what the parties have agreed between and stipulate in their arbitration agreement.
More similar words:
arbitration,
in agreement,
operating agreement,
loan agreement,
in agreement with,
come to an agreement,
trade agreement,
gentlemen's agreement,
agreement,
arbitrament,
disagreement,
trust agreement,
lease agreement,
sales agreement,
in disagreement,
credit agreement,
mutual agreement,
gentleman's agreement,
tenancy agreement,
purchase agreement,
a gentleman's agreement,
arbitrate,
bilateral agreement,
repurchase agreement,
arbitrator,
reciprocal agreement,
collective agreement,
partnership agreement,
multilateral agreement,
bretton woods agreement.