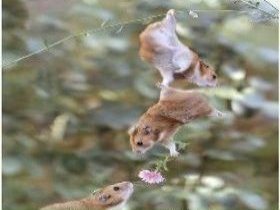 Random good picture Not show
(1) Scientists have described the Aral sea as the site of the worst ecological disaster on earth.
(2) The future for the people of the Aral Sea looks bleak.
(3) The gradual disappearance of Aral Sea has seriously affected the water sources for these five countries.
(4) At one point , the Aral Sea was the world's fourth - largest lake.
(5) Aral Sea supported a thriving commercial fishing industry employing roughly 60,000 people in the early 1960 s.
(6) The Aral Sea has also had a noticeable affect on the region's climate.
(7) Environmentalists raise the spectre of Central Asia's Aral Sea, all but drained by Soviet irrigation projects.
(8) Aral Sea is actually not a sea at all. Sentencedict.com
(9) Can what remains of the Aral Sea be saved?
(10) The Aral Sea offers a cautionary tale about the challenges of effective environmental peacemaking.
(11) In the grasslands of western Kazakhstan, roughly 320 kilometers (200 miles) north-northeast of the Aral Sea, lies Chiyli Crater.
(12) A visit to central Asia - to the shrinking and polluted Aral Sea, for example - provides evidence of that.
(13) The World Water Council cites the Parana La Plata in South America, the Aral Sea, the Jordan and the Danube as examples.
(14) This is not good but not so bad as for the Aral Sea and Mesopotamia.
More similar words:
coral sea,
coal seam,
oral sex,
false alarm,
moral sense,
legal separation,
general secretary,
natural selection,
judicial separation,
FALSE,
anal sex,
falsely,
falsetto,
Chelsea,
false hair,
false name,
falseness,
falsehood,
false teeth,
false color,
nasal septum,
false bottom,
false belief,
false witness,
postal service,
legal sentence,
social service,
false pretense,
false pretence,
social services.