Synonym:
allay,
alleviate,
calm,
check,
ease,
lessen,
moderate,
pacify,
quiet,
relieve,
restrain,
satisfy.
Antonym:
anger.
Similar words:
appeal,
appear,
appeal to,
disappear,
appealing,
happen,
ease,
happen to.
Meaning: [ə'piːz] v. 1. cause to be more favorably inclined; gain the good will of 2. overcome or allay 3. make peace with.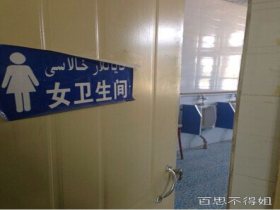 Random good picture Not show
(1) Chamberlain tried to appease Hitler with Sudetenland at Munich.
(2) The government tried to appease discontented workers.
(3) He tried to appease the crying child by giving him candy.
(4) They attempted to appease international opposition by promising to hold talks.
(5) Gandhi was accused by some of trying to appease both factions of the electorate.
(6) They left gifts for the gods to appease their wrath.
(7) Of a burning hunger that only she could appease.
(8) They had no public opinion to appease.
(9) This was a clever attempt to appease the people, but it backfired.
(10) Chacon maintains that lawmen and prosecutors, desperate to appease the public amid growing hysteria, pinned the murders on Sharif.
(11) A conciliatory gesture, some argued, would appease the cardinal and Holy Trinity would live to fight another day.
(12) One issue was how to appease an ideologically fervid group of freshmen Republican legislators.
(13) Not withstanding his attempts to appease conservative critics, Mr Frohnmayer's aversion to placing any restrictions on artistic freedom was increasingly apparent.
(14) In case a dish fails to appease a customer, Steve Carrasco can always make a flying getaway.
(15) Offerings of propitiation, to appease the wrath of an offended God, or to satisfy the demands of justice, have been common in every period of the world.
(16) Can you appease the boy's curiosity?
(17) In this distress, he began to appease the LORD[sentencedict.com], his God. He humbled himself abjectly before the God of his fathers.
(18) She claimed that the government had only changed the law in order to appease their critics.
(19) The move was widely seen as an attempt to appease critics of the regime.
(20) For example, Sumo wrestlers throw salt before each match to both appease the gods and purify their spirit.
(21) Emily Pfeiffer's case for women's education, for example, was couched in language that would appease social Darwinists. Sentencedict.com
(22) Motoring groups were pleased, but the cuts failed to appease hardline fuel campaigners, and infuriated the green lobby.
(23) And, my great-grandmother hired shamans and prepared feasts to appease the spirits and prayed for a son.
(24) The real fear that this revolution might overthrow the Tsar forced him to make some political concessions to appease the masses.
(25) Many of them were, with reason, frightened of the Shahs desperate attempt to find scapegoats to appease the mobs.
(26) Lamm may continue to win applause lines by taking on the constituencies that Republicans and Democrats try so hard to appease.
(27) Eisenhower made it public for domestic political reasons, to appease the right wing of the Republican Party.
(28) The main thrust of the President's speech was an effort to appease the white right wing.
(29) If indeed the people imagined that a human death would appease the Goddess they obviously got it wrong.
(30) It was a blunder for them to try to appease the aggressor.