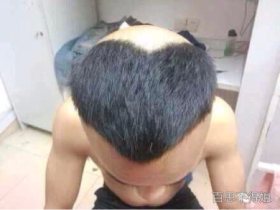 Random good picture Not show
1. If one desires to succeed in
anything
, he must pay the price.

2. One who never made a mistake, never made
anything
.

3. A wise man never loses
anything
if he has himself.

4. A man can succeed at almost
anything
for which he has unlimited enthusiasm.

5. If
anything
can go wrong, it will.

6. Who undertakes many things at once, seldom does
anything
well.

7. One never loses
anything
by politeness.

8. Don't put a limit on anything. The more you dream the farther you get.
9. Her new book is several notches above anything else she has written.
9. Sentencedict.com is a online sentence dictionary, on which you can find good sentences for a large number of words.
10. Life's too short to be anything but happy.
11. The expert in anything was once a beginner.
12. Anything one man can imagine, other men can make real.
13. She's so disorganized she never gets anything done.
14. I don't feel like doing anything today.
15. Is there anything else that you'd like?
16. He rarely does anything more strenuous than changing the channels on the television.
17. I'm not implying anything about your cooking, but could we eat out tonight?
18. A fabulous breakfast matters more than anything else.
19. Is there anything in that box?
20. The way to love anything is to realize that it might be lost.
21. Rather than being hoodwinked, I would endure anything.
22. I have long since abandoned the notion that higher education is essential to either success or happiness. Hot houses of learning do not always grow
anything
edible.

23. Men will wrangle for religion, write for it, fight for it, die for it,
anything
but live for it.
Charles Caleb Colton

24. Being a well-dressed man is a career, and he who goes in for it has no time for
anything
else.

25. The man who makes no mistakes does not usually make
anything
.

26. It is easy to learn something about everything, but difficult to learn everything about
anything
.

27. She's one of those children who can wheedle you into giving her anything she wants.
28. Our history teacher is always generalising;he never deals with anything in detail.
29. Our history teacher is always generalizing; he never deals with anything in detail.
30. Detectives are appealing for witnesses who may have seen anything suspicious.
More similar words:
anything but,
everything,
thing,
nothing,
writhing,
nothing but,
clothing,
something,
breathing,
something of,
something else,
something like,
by this,
thin,
by this time,
think,
within,
think out,
think up,
think of,
think over,
think twice,
fishing,
bleaching,
burst out laughing,
at any time,
myth,
by then,
rhythm,
by the way.