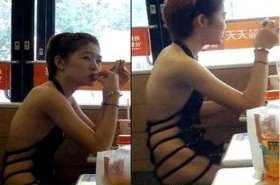 Random good picture Not show
1. It also alleges violations of state and federal antitrust laws and public nuisance laws.
2. Later, antitrust laws were introduced to stop other types of monopolists from exercising their mar-ket power.
3. The regulatory commissions and antitrust laws will be examined critically in Chapter 34.
4. Antitrust laws should be made to apply equally to all.
5. Microsoft was accused to violate antitrust law , but in those days already too late.
6. China's new antitrust law contains provisions allowing the government to protect national brands.
7. Antitrust Law is an important law for restricting the operation of professional sports leagues.
8. Google has said the Yahoo deal doesn't violate antitrust law.
9. Antitrust law Law aimed at preventing monopolies, price - fixing agreements , and other obstacles to free market competition.
10. The author thought, antitrust law enforcement agency in our country should be established on two principles.
11. The objective of treble damages in US antitrust law is to provide an incentive for victims and deter antitrust violation.
12. Unable to compete in the market, some of Microsoft's rivals have already sought refuge in antitrust law.
12. Wish you will love sentencedict.com and make progress everyday!
13. With the development of antitrust economics and US economy, US antitrust law has been changing greatly.
14. Complement at the same time the new evidence that provided the accused to violate antitrust law.
15. It was sued by the U.S. federal government for violating antitrust law.
16. Compared with post licensing. ante licensing can improve social welfare under the framework of antitrust law.
17. But, if be abused , be about to be made by the compasses of antitrust law.
18. There are a lot of competition restriction stipulations in the labor agreement of NBA, but the application of the antitrust law can be dodged by means of labor exemption.
More similar words:
rustle,
trust,
distrust,
atlantic,
transatlantic,
quantity,
antithesis,
in quantity,
antithetical,
quantitative,
outlaw,
hustle,
bustle,
rust,
bustling,
crust,
abstruse,
thrust,
rustic,
intrusive,
intrusion,
obtrusive,
frustrate,
unobtrusive,
frustrating,
frustration,
unobtrusively,
recalcitrant,
entity,
nonentity.