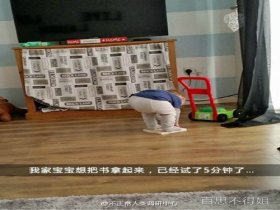 Random good picture Not show
(1) I will answer for my friend.
(2) This will answer for a chisel.
(3) He must be made to answer for his terrible crimes.
(4) I agree, but I can't answer for my colleagues.
(5) I will answer for it that he will accomplish the task.
(6) Anne says she can answer for his ability to do the job well.
(7) I'll answer for it that this man is honest.
(8) The bus driver should answer for the safety of the passengers.
(9) This tool will answer for our needs.
(10) I will answer for her safety.
(11) He will have to answer for his misdeeds in a court of law.
(12) He didn't answer for fear of hurting her.
(13) She has a lot to answer for.
(14) She didn't answer for the simple reason that she couldn't think of anything to say.
(15) I expect parents to answer for their children's behaviour.
(16) You'll have to answer for where every dollar goes.
(17) I will answer for the truth of what he has said.
(18) This government has a lot to answer for .
(19) I can't answer for my colleagues, but I can manage a meeting next week. Sentencedict.com
(20) You'll answer for your wrongdoing one day.
(21) I can certainly answer for her professionalism, and whole-heartedly recommend her to any employer.
(22) I can answer for her honesty.
(23) He's old enough to answer for his own actions.
(24) Their coach must answer for the team's poor performance.
(25) Prison is not the answer for most young offenders.
(26) He has a lot to answer for.
(27) I can't answer for his honesty.
(28) When it comes to violence among young people, television has a great deal to answer for.
(29) I'm sure John will help us - I can't really answer for the others.
(30) If you drive this car without a licence,you'll have to answer for the consequences!
More similar words:
perform,
performer,
swell,
swear,
sweep,
fewer,
as well,
lower,
shower,
power,
tower,
sweater,
drawer,
viewer,
glower,
may as well,
butterfly,
as well as,
interfere,
as it were,
differ from,
interfere in,
interfere with,
jeans,
transit,
mansion,
transmit,
transform,
transfer,
by no means.