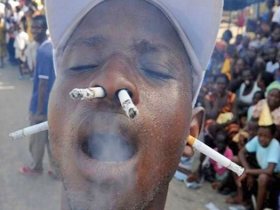 Random good picture Not show
1. The Anno Domini system of reckoning years was originally based on setting year 1 as the first full year of Jesus' life.
2. It is said that in the year of 300 AD(anno domini), there was a kind old man and his name was Saint Nicholas.
3. Anno Domini softens a man.
4. C. (Before Christ )and A. D. ( a Latin phrase, Anno Domini, "in the year of our Lord."
5. Common abbreviations took new meanings in his eyes, and had sole reference to them. A. D. had no concern with Anno Domini, but stood for anno Dombei and Son.
6. We in religious studies tend to like these terms, AD rather than BC, Before Christ, and AD, because AD actually stands for Anno Domini, in the year of our Lord.
7. Korea, geographically near China, produced Sino-Korean words by adopting Chinese Characters as its own national characters early before Anno Domini.
More similar words:
dominant,
dominate,
domination,
predominant,
domineering,
no doubt,
cannot,
cannon,
annoy,
annoyed,
cannot help,
announce,
annoyance,
announced,
annotation,
announcement,
randomization,
coming,
more often than not,
nominee,
coming in,
booming,
ominous,
nominate,
ignominy,
nominally,
glooming,
blooming,
mining,
minion.