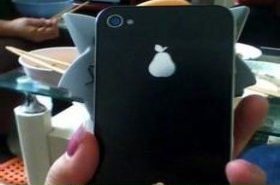 Random good picture Not show
1. The government has announced an ambitious programme to modernize the railway network.
2. Only ambitious students get the best marks.
3. He was an ambitious man with a strong personality .
4. She is an ambitious career woman.
5. They were very ambitious for their children .
6. The government has announced an ambitious programme to modernise the railway network.
7. Chris is so ambitious, so determined to do it all.
8. We were going to do something more ambitious over Christmas this year but we never got it together.
9. Nowadays it's acceptable for women to be ambitious. But it wasn't then.
10. The government has ambitious plans for prison reform.
11. He is a highly ambitious politician.
11. Wish you can benefit from sentencedict.com and make progress everyday!
12. Alfred was intensely ambitious, obsessed with the idea of becoming rich.
13. The actress is ambitious of applause.
14. He is an ambitious young man full of enthusiasm and vitality.
15. He described the plan as ambitious and audacious.
16. Self - confident , ambitious and positive, Paula is a tough cookie who is bound to do well.
17. For socially ambitious couples this is a problem.
18. I agree I am ambitious, and I don't see that as a pejorative term.
19. Ambitious attitude essential.
20. His plans are admirable ambitious: he wants to master French,[sentencedict.com] German and Spanish before he is twenty.
21. She is very ambitious for her four children.
22. Her parents were intensely ambitious for her and her younger sister.
23. Her latest play is more pedestrian and less ambitious than her earlier work.
24. Jogging every morning? That's very ambitious, isn't it?
25. Robert is a self-centred, ambitious and bigoted man.
26. They have set themselves some ambitious goals.
27. Patriotism: Combustible rubbish ready to the torch of any one ambitious to illuminate his name.
28. Complex family relationships interweave with a murder plot in this ambitious new novel.
29. Diplomats now expect the mission to be much less ambitious.
30. She shows a full range of emotions in her portrayal of an ambitious politician.
More similar words:
ambiguous,
exhibition,
bumptious,
various,
obvious,
envious,
curious,
dubious,
anxious,
previous,
officious,
oblivious,
obviously,
vivacious,
pugnacious,
previously,
loquacious,
suspicious,
mysterious,
laboriously,
combination,
consciousness,
subconsciously,
edition,
addition,
position,
coalition,
tradition,
condition,
munitions.