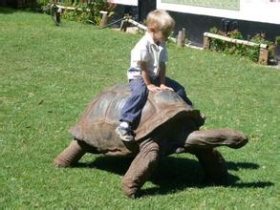 Random good picture Not show
1 Brash noisy journalists were crowding around the ambassador.
2 Britain's ambassador in Moscow has refused to comment.
3 He accused the ambassador of diplomatic double-talk.
4 He is the ambassador to Russia.
5 I've been invited to meet with the American Ambassador.
6 He was appointed ambassador to America.
7 She's been appointed British ambassador to the UN.
8 The Ambassador said he hoped the statement would serve as a wake-up call to the government.
9 The Ambassador Hotel is a Los Angeles landmark.
10 The recall of the Ambassador was embarrassing for the country.
11 The ambassador has brought with him a communication from the President.
12 His Excellency the Spainish Ambassador is here to see you.
13 She has now accepted a posting as ambassador to Scandinavia.
14 As an ambassador,(www.Sentencedict.com) she enjoys a very privileged status.
15 The ambassador expects that his next posting will be Paris.
16 Their ambassador was declared persona non grata and forced to leave the country.
17 The ambassador was recalled when war broke out.
18 The ambassador denied that any missiles had been fired across the border.
19 The ambassador was called back to London by the Prime Minister.
20 The ambassador is giving a banquet for the visiting president.
21 The ambassador personally conveyed the president's message to the king.
22 India's United Nations ambassador said the situation is desperate.
23 He was promoted from minister plenipotentiary to full ambassador.
24 The ambassador promised to do everything in his power to get the hostages released.
25 The US ambassador was recalled to Washington in protest.
26 Lord Herbert served as ambassador to France.
27 His intimacy with Japan makes him the likely choice as ambassador to that country.
28 The Queen was represented at the funeral by the British ambassador.
29 He has made some good films and he is a good ambassador for the industry.
30 The king is unlikely to forgive the insult offered to his ambassador.
More similar words:
pass away,
vassal,
passage,
assault,
embarrassed,
combat,
vendor,
endorse,
essay,
corridor,
chamber,
base,
scramble,
basic,
basket,
ambiguous,
ambitious,
flamboyant,
based on,
database,
basketball,
basically,
basement,
adopt,
head on,
ahead of,
a load of,
adoption,
spread out,
instead of.