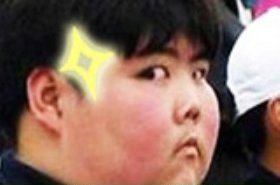 Random good picture Not show
1) Her face hadn't altered much over the years.
2) I didn't recognize him because he had altered so much.
3) He altered his face all at once.
4) He had not altered greatly in the last ten years.
5) These clothes are too large; they must be altered.
6) We have literally altered the chemistry of our planet's atmosphere.
7) The boat altered course during the storm.
8) The altered landscape looks unnatural and weird.
9) This incident altered the whole course of events.
10) June's events completely altered the political landscape.
11) He had altered so much I scarcely recognized him.
12) The file was altered to falsify the evidence.
13) They have never altered their programmes by a single day.
14) The bright boy altered it to a circular form.
15) The city centre has altered beyond recognition .
16) Little had altered in the village.
17) The rules are always being altered.
18) This discovery had subtly changed/altered the way I thought about myself.
19) My new pair of pants is being altered.
20) Prices may be altered without notice.
21) The ship has altered its course.
22) Hypnosis is an altered state of consciousness .
23) My relationships with friends have been irrevocably altered by my illness.
24) Beijing has altered almost beyond recognition.
25) If a jewel falls into the mire, it remains as precious as before; and though dust should ascend to heaven, its former worthlessness will not be
altered
.

26) There is nothing like returning to a place that remains unchanged to find the ways in which you yourself have
altered
.
Nelson Mandela

27) Her passport seemed legitimate, but on closer inspection,(http://sentencedict.com/altered.html) it was found to have been altered.
28) Some of my old dresses will have to be altered to fit me now. You cannot use change here.
29) The design of the electric circuits of the digit-controlled lathe must be altered to meet the new requirement.
30) I took the coat back to the shop to have it altered.
More similar words:
alter ego,
sheltered,
alter,
alternative,
altercation,
alternatively,
shattered,
unfettered,
shelter,
filter,
adultery,
heredity,
filtering,
adulterate,
bewildered,
be considered as,
austere,
loiterer,
interest,
interfere,
interested,
stereotype,
interfere in,
interesting,
lose interest,
interfere with,
here and there,
svelte,
salt,
salty.