Similar words:
spice,
hospice,
spice up,
spicery,
auspice,
auspices,
spice rack,
under the auspices of.
Meaning: n. 1. aromatic West Indian tree that produces allspice berries 2. deciduous shrubs having aromatic bark; eastern China; southwestern and eastern United States 3. ground dried berrylike fruit of a West Indian allspice tree; suggesting combined flavors of cinnamon and nutmeg and cloves.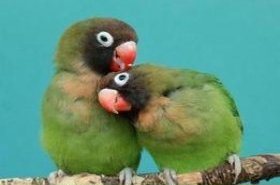 Random good picture Not show
1. Seasonings used in both types include allspice, anise, garlic, and peppers of different kinds.
2. Season to taste with salt, pepper and allspice.
3. Add butter, nutmeg, cinnamon, and allspice and blend well.
4. Add garlic, cumin, coriander, and allspice and saute lightly until spices become aromatic.
5. Stir in mustard, chives(sentencedict.com), and allspice.
6. Most Allspice is produced in Jamaica, but alternative sourcesinclude Guatemala, Honduras, and Mexico.
7. These spices include clove, cinnamon, allspice, ginger, and nutmeg.
8. Jamaican Allspice has ac love - like aroma while the Honduran and Guatemalan varieties have a bay - rum flavor.
9. Pimento( commonly called allspice) is the ground fruit of Eugenia pimenta, grown in Jamaica and the West Indies.
10. Spice Plants - Nutmeg, Cinnamon, Clove, Allspice or Pimento.
11. Jamaican Allspice has a clove-like aroma while the Honduran and Guatemalan varieties have a characteristic bay-rum flavor.
12. There Zhangmu, nanmu, Hung - chun, such as allspice 12 countries to protect the 28 kinds of plants.
13. Allspice is the dried , unripened fruit of a small evergreen tree(sentencedict.com/allspice.html), the Pimenta Dioica.
14. Butter the bread and sprinkle on a grating of nutmeg or pinches of allspice.
15. Juniper berries mix nicely with peppercorns, bay leaves, tarragon, allspice, and fennel.
16. Some recipes suggest adding a cinnamon stick, whole cloves and / or whole allspice.
17. They are sometimes mixed with other spices, such as allspice or coriander seeds, for a table condiment.
18. This Puerto Rican rum is flavored with a blend of clove, allspice and cinnamon.
19. Garnet red in color, this Zinfandel expresses the forward red fruit profile of raspberry and boysenberry followed by nuances of black pepper, and allspice.
20. The first impression is of alcoholic power buried inside woody spices — sandalwood, cloves, allspice — with a touch of burnt orange and bitter chocolate.
21. Our 2004 Cabernet Sauvignon delivers luscious aromas of ripe Bing cherry, fresh raspberry jam along with allspice. Enjoy this wine as your everyday Cabernet!
22. Intense black raspberry and plum aromatics are threaded with cedar, allspice and a touch of vanilla.
23. Tastint Note Well balanced, supple and rich, with a mouth-filling center, this award winner is redolent of blackberries, allspice , licorice and vanilla.
More similar words:
spice,
hospice,
spice up,
spicery,
auspice,
auspices,
spice rack,
under the auspices of,
full speed,
well-spoken,
wellspring,
at full speed,
tailspin,
evil spirit,
animal spirits,
spic,
spicy,
aspic,
spick,
spicule,
spicily,
spiciness,
suspicion,
suspicious,
despicably,
perspicuous,
despicable,
auspicious,
perspicuity,
apices.