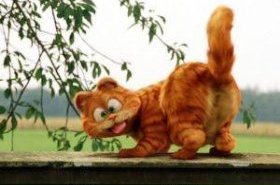 Random good picture Not show
(1) Happy birthday to an attractive,intellectual,sophisticated and all round splendid person.
(2) It was a ghastly business all round.
(3) All round it's not a bad car.
(4) Say what you have to say plainly.Don't go all round the circle to get here.
(5) The pop festival was relayed all round the world.
(6) They shook hands all round and prepared to depart.
(7) They've built a high fence all round to keep intruders out.
(8) There were disappointed expectations all round when the contents of his will became known.
(9) It ought to make life much easier all round.
(10) With a smile(Sentencedict.com), he makes introductions all round.
(11) They've built a fence all round to stop the children falling in.
(12) We are working all round the clock to finish this dictionary!
(13) There were soldiers positioned all round the town.
(14) The mirrors all round the walls give an illusion of greater space.
(15) Television camera crews broadcast the event all round the world.
(16) There was a lovely courtyard with tables all round .
(17) I'm paying(sentencedict.com), so it's drinks all round.
(18) By the end, bodies were strewn all round the headquarters building.
(19) The house has trees all round.
(20) It was a nasty business all round.
(21) The shops are always crowded with people all round the year.
(22) My leg puffed up all round the insect bite.
(23) Parts for the aircraft will be made all round the world.
(24) There was a buzz of excitement all round the room.
(25) You did go all round the houses didn't you? Why not get straight to the point?
(26) I had to go all round town to find a hotel that was open.
(27) She looked all round the room.
(28) Your name is such ordinary but it affects my mood all round.
(29) This brilliant young violinist has appeared on concert platforms all round the world.
(30) She tipped the barmen 10 dollars and bought drinks all round.
More similar words:
round and round,
round,
ground,
around,
round up,
round off,
surround,
come round,
get around,
all around,
go around,
background,
surrounding,
middle ground,
on the grounds of,
revolve around,
around the corner,
compound,
founder,
profound,
abound in,
boundary,
all right,
railroad,
fund,
under,
young,
run down,
route,
mount.