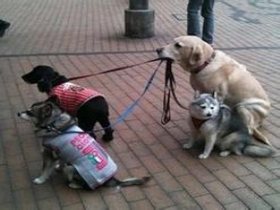 Random good picture Not show
1. The office telephones were all out of order.
2. Who's been messing about with my papers? They're all out of order.
3. I psyched it all out by myself and decided.
4. They will go all out to get exactly what they want.
5. Who's been fucking about with these papers? They're all out of order!
6. Who's pissing about with my manuscript? They're all out of order.
6. Sentencedict.com try its best to gather and create good sentences.
7. The boats are all out at sea.
8. The company will be going all out to improve on last year's sales.
9. They're ready to go all out for the Premier League title next season.
10. Three weeks before the election the candidates are all out on/at the hustings.
11. My brother took us all out in his new boat.
12. I'd like to continue this discussion but we're all out of time.
13. They are all out at sea.
14. It didn't seem worthwhile writing it all out again.
15. Canada will have to go all out on the ice if they want to win.
16. They were going all out for the prize-money, £6,500 for the winning team.
17. We will be going all out to ensure it doesn't happen again.
18. The chairs are all out of position.
19. These pages are all out of order[sentencedict.com], will you page them up for me?
20. The West Indies were all out for 364 .
21. We're going all out for victory in this afternoon's game.
22. He insists on taking us all out to dinner and he won't take no for an answer.
23. He is all out of conceit with that book; it is so simple.
24. They were all out, as it happened.
25. The team is going all out to win the championship.
26. It is said that a cat hath nine lives, yet care would wear them
all out
.

27. If you can wait a moment, I'll sort it all out for you.
28. The shampoo lathers and foams so much it's very hard to rinse it all out.
29. My head was much nearer the camera than the rest of me so I'm all out of proportion.
30. We are sure to win the match so long as we go all out.