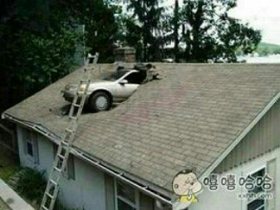 Random good picture Not show
1. As I had suspected all along, he was not a real policeman.
2. The enemy is surrendering all along the line.
3. Minor skirmishes broke out all along the border.
4. Barriers have been erected all along the route the Pope will take.
5. I've been telling you that all along.
6. They suspected he was on the fiddle all along.
7. Sometimes the right person for you was there all along.You just didn't see it because the wrong one was blocking the sight.
7. Sentencedict.com is a sentence dictionary, on which you can find good sentences for a large number of words.
8. He has categorically denied his guilt all along.
9. I've trusted you all along the line and now you've let me down.
10. Chapman had known all along that the plan wouldn't work.
11. We know all along that he was packing a dictionary.
12. These revelations only prove what I suspected all along.
13. You old devil! You were planning this all along!
14. Reeds grew in clumps all along the river bank.
15. The project's been plagued with financial problems all along the line.
16. History will prove him to have been right all along.
17. Groups of police were dispersed all along the street.
18. There are lighthouses all along the eastern shore.
19. Whatever happens, you must survive all along.
20. Whenever he moved, the wound sent pains all along his arm.
21. The Vikings raped and pillaged all along the coast.
22. There were cheering crowds all along Pennsylvania Avenue.
23. May the joy you share on your wedding day .Be the kind you'll share all along life's way.
24. It'subsequently emerged that he had known about the deal all along.
25. The factory has dumpaged its castoff into that river all along. As result, the river has been polluted.
26. The answer has been staring us in the face all along!
27. It dawned on me that Joanna had been right all along.
28. We had to admit that Dad had been right all along.
29. The president prefaced his remarks by saying he has supported unemployment benefits all along.
30. The solution was staring me right in the face all along.
More similar words:
along,
get along,
along with,
alongside,
get along with,
let alone,
long.,
long,
leave alone,
long for,
prolong,
belong to,
so long as,
as long as,
long-term,
long since,
longtime,
no longer,
any longer,
long before,
before long,
in the long run,
collar,
all at once,
all around,
as well as,
collapse,
deal out,
a lot of,
installation.