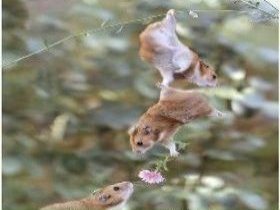 Random good picture Not show
1. He spent seventeen years as an airline pilot.
2. The airline apologizes for long delays at check-ins today.
3. The airline is beginning to claw back some of the business it lost after the bomb explosion.
4. All scheduled airline services will be affected by the strike.
5. Electronic ticketing now allows customers to buy airline seats over the phone.
6. The airline has been criticized for failing to heed advice/warnings about lack of safety routines.
7. The airline has checked their luggage out.
8. The airline is taking steps to ensure safety on its aircraft.
9. The airline reimbursed me for the amount they had overcharged me.
10. The jury determined that the airline was negligent in training and supervising the crew.
11. Passengers should tell the airline in advance if they have any special dietary needs.
12. The airline has reduced its prices so sharply that it has been accused of predatory pricing.
13. The strike affecting the country's largest airline is producing easy pickings for smaller companies.
14. The airline has been offering discounted tickets to woo passengers away from their competitors.
15. The weather played havoc with airline schedules.
16. As the airline industry shakes out all but the very fittest[Sentence dictionary], catering companies could face serious troubles.
17. An airline official said a bomb was the incident's most probable cause.
18. The airline has had a bad press recently .
19. He operates a private airline.
20. The armrest on this airline seat is very comfortable.
21. Computerized reservation systems help airline profits in several ways.
22. The government chartered the new airline.
23. The airline has a good safety record.
24. The airline operates regular flights to Greece.
25. The airline admitted being involved in a dirty tricks campaign to win customers from their rival.
26. How many passengers do this airline fly weekly?
27. When I fly to New York I always use the same airline.
28. The drop in travel is bad news for the airline industry.
29. Read this extract from an information booklet about the work of an airline cabin crew.
30. There was some bloke on the phone waffling about an airline ticket.