Synonym:
before,
forward,
in advance,
in front,
leading,
winning.
Antonym:
behind.
Similar words:
ahead of,
go ahead,
get ahead,
ahead of time,
ahead of schedule,
head,
head for,
head off.
Meaning: [ə'hed] adj. having the leading position or higher score in a contest. adv. 1. at or in the front 2. toward the future; forward in time 3. in a forward direction 4. ahead of time; in anticipation 5. to a more advanced or advantageous position 6. to a different or a more advanced time (meaning advanced either toward the present or toward the future) 7. leading or ahead in a competition.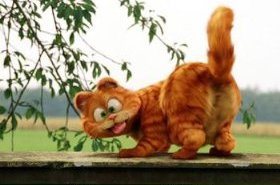 Random good picture Not show
1. An awesome challenge/task lies ahead of them.
2. Ahead of us lay ten days of intensive training.
3. One runner forged ahead of the others and won the.
4. Francisco was staring ahead into the darkness.
5. It is unclear whether the meeting will go ahead as planned.
6. The ship forged ahead under a favourable wind.
7. We'll have a fresh start for the year ahead.
8. "Things are moving ahead."— I found that statement vague and unclear.
9. Abruptly the group ahead of us came to a standstill.
10. She left one day ahead of him.
11. You go ahead and tell him that I'm coming.
12. He forged ahead, panting and breathless.
13. Look straight ahead and you'll see the post office.
14. The dream was always running ahead of me. To catch up, to live for a moment in unison with it, that was the miracle.
15. Nobody gets to live life backwards. Look ahead,(sentencedict.com) that's where your future lies.
16. They had an awesome task ahead.
17. Ease down; there's a sharp bend ahead.
18. The new bridge has been finished two years ahead of schedule.
19. The transatlantic liner forged ahead through the waves.
20. He looked ahead in the distance and saw a river.
21. Good luck in the year ahead!
22. They were sent ahead of the main troops to examine the enemy's position.
23. I don't want to be thought insensitive, but I do think we should go ahead despite the accident.
24. Jiao Zi looks like gold coin, implying a wealthy year ahead.
25. I send you warm congratulations and hope that there are many more years of happiness ahead for both of you.
26. She says the French education system is light years ahead of the English one.
27. This dish is good for dinner parties because much of the preparation can be done ahead of time.
28. The most widely held view is the market will continue to power ahead.
29. No matter how many mistakes you make or how slow you progress, you are still way ahead of everyone who isn't trying.
30. The taxi driver was obviously in the wrong in going ahead against the red light.