Synonym:
afresh,
anew,
once more,
repeatedly.
Antonym:
once.
Similar words:
against,
all over again,
fight against,
struggle against,
regain,
ungainly,
maintain,
agape.
Meaning: [ə'gen] adv. anew.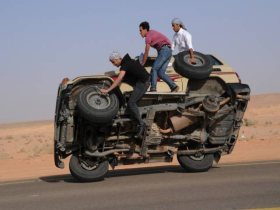 Random good picture Not show
1. Lost time is never found
again
.
Benjamin Franklin

2. Lost time is never found
again
, and what we call time enough always proves little enough.

3. He that falls today may be up
again
tomorrow.

4. Truth, once crushed, will rise
again
.

5. No man can call
again
yesterday.

6. Yesterday will not be called
again
.

7. Time past cannot be called back
again
.

8. If at first you don't succeed, try, try
again
.

9. England scored again, but the whistle had gone and the goal was disallowed.
10. I feel really guilty at forgetting her birthday again.
11. 'Our dog got into the neighbour's garden again!' 'You'll be popular.'
12. The garage has got full of junk again.
13. He was overjoyed to see his mother again.
14. "Hello, Maria," he said, and she blushed again.
15. We made a tentative arrangement to meet again next Friday.
16. I nudged Stan and pointed again.
17. She groaned at the memory, suffering all over again the excruciating embarrassment of those moments.
18. If you speak to your mother like that again, you'll get a thrashing .
19. When else shall we meet again, if Sunday is not convenient for you?
20. It's easy to fall into a trap, but hard to get out
again
.

21. Dare and the world always yields. If it beats you sometimes, dare it
again
and again and it will succumb.

22. He who has done ill once will do it
again
.

23. If you would make an enemy, lend a man money and ask it of him
again
.

24. If you wish to lower yourselfin a person's favor, one good way is to tell his story over
again
[sentencedict.com], the way we heard it.

25. Wherever an ass falleth, there will he never fall
again
.

26. If at first you don't succeed try, try and try
again
.

27. They had just had enough time to swim out of danger when the boat again completed a circle.
28. He said his goodbyes knowing that a long time would pass before he would see his child again.
29. Within you i lose myself,without you i find myself wanting to be lost again.
30. Many of the women had left their husbands behind and they told of their fears that they may never see them again.