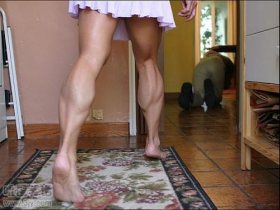 Random good picture Not show
(1) The world breaks everyone, and afterward, many are stronger at the broken places.
(2) Let's go to the theatre first and eat afterward.
(3) The world breaks everyone,and afterward many are strong at the bro ken places .
(4) They came backstage afterward, cooing and toadying to him.
(5) Afterward,the boy became a very famous artist.
(6) I went over evenings and afterward stopped at the coffee and had a drink and read the papers.
(7) You left before eleven. What did you do afterward?
(8) He dissected the plan afterward to learn why it had failed.
(9) The experience haunted me for years afterward .
(10) We began mass-producing it shortly afterward.
(11) Afterward the architects agreed that they had been very apprehensive about what it would look like.
(12) Shortly afterward, I was struck by the cutouts of Stan Venderbeek(sentencedict.com/afterward.html), an abstract filmmaker.
(13) Afterward, a number of people may well report that they found their knees were locked.
(14) Afterward virtually the entire class adjourned to a windowless basement room in Steinman.
(15) He had lunched with the Wellands, hoping afterward to carry off May for a walk iii the Park.
(16) Afterward, you can still drive and operate heavy machinery.
(17) Afterward, he was elected Arkansas attorney general and served as governor for 10 years before becoming president.
(18) Afterward I sat in the kitchen with her over a cup of coffee.
(19) A moment or two afterward I was almost alone on horseback in the open field between the two lines of battle.
(20) A dishonorable discharge, afterward, for insubordination.
(21) My only emotions afterward were overwhelming relief and deep gratitude.
(22) He has waited for a few minutes and left afterward.
(23) Anyone is welcome to use the meeting room but must wipe up the mess afterward.
(24) There is no abstract art. You must always start with something.
Afterward
you can remove all traces of reality.
Pablo Picasso

(25) They prevent problems before they emerge, rather than simply offering services afterward.
(26) Once a decision was made, I didn't worry about it
afterward
.
Harry S. Truman

(27) He made his Kings debut Saturday, but his back stiffened up afterward.
(28) So I, you know, spent some time cleaning up afterward.
(29) Caterers can be hired to serve food you have made and to do the cleanup afterward.
(30) Laughter and tears are both responses to frustration and exhaustion. I myself prefer to laugh, since there is less cleaning up to do
afterward
.
Kurt Vonnegut

More similar words:
put forward,
bring forward,
after,
look forward to,
go after,
after all,
look after,
take after,
one after another,
after a while,
after school,
day after day,
year after year,
under way,
award,
toward,
hardware,
upwardly mobile,
doorway,
in other words,
together with,
overwhelm,
overwhelming,
craft,
draft,
often,
war,
gifted,
soften,
warn.