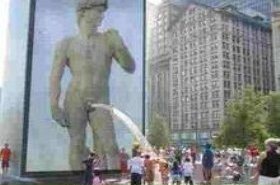 Random good picture Not show
1. She spent the afternoon pruning roses.
2. Do you have plans for this afternoon?
3. The boat should be operational by this afternoon.
4. The rain continued to fall all afternoon.
5. She has determined on going this afternoon.
6. They will get into London this afternoon.
7. The meeting carried on into the afternoon.
8. I shall be disengaged on Sunday afternoon.
9. The oppressive afternoon heat had quite tired him out.
10. I've been agog all afternoon, waiting for the next part of your story.
11. I shall be disengaged on Friday afternoon.
12. She arranged an appointment for Friday afternoon at four-fifteen.
13. The snowstorm will last till tomorrow afternoon.
14. Ronny caught three huge fish this afternoon.
15. The price includes morning coffee, buffet lunch, and afternoon tea.
16. We could go now or this afternoon - whatever time suits you best.
17. The rain continued falling all afternoon.
18. We spent the afternoon meandering around the streets of the old town.
19. I went upstairs for my afternoon siesta.
20. We whiled away the afternoon playing cards in front of the fire.
21. Will you be free this afternoon?
22. It was a summer afternoon. The clear blue sky was dotted with fluttering larks.
23. At five o'clock in the afternoon the city streets are a series of bottlenecks.
24. We had a feeling of inertia in the afternoon.
25. What,[sentencedict.com]am I going to herd your children this afternoon?
26. I'll do some painting this afternoon.
27. I spent the afternoon snug and warm in bed.
28. The avalanche struck the ski resort in the late afternoon.
29. The national football team will arrive in Tokyo tomorrow afternoon.
30. The foreign guests will call on you next Wednesday afternoon.
More similar words:
after,
go after,
after all,
afterward,
take after,
look after,
after school,
one after another,
after a while,
day after day,
year after year,
noon,
no one,
governor,
western,
pattern,
eastern,
external,
Internet,
internal,
paternal,
sooner or later,
alternative,
international,
eastern europe,
turn on,
born of,
turn off,
burn out,
turn out.