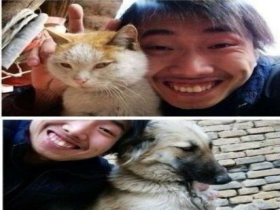 Random good picture Not show
(1) Mr Lloyd specialised in aftercare services.
(2) When you buy one of our products you will receive details of our comprehensive aftercare package.
(3) Will possibly offer an aftercare service.
(4) After-care sessions initially on a weekly basis but later less frequently, are recommended for up to two years.
(5) The book also shows how sensitive preparations and aftercare can help ministers overcome some of the difficulties of a funeral.
(6) In others, the general hospital psychiatric service will be able to provide aftercare, including where necessary, family therapy.
(7) The general practitioner may wish to provide his own aftercare for some patients.
(8) Why call physicians courageous simply because they permit Sister Kenny to demonstrate her method of polio aftercare?
(9) The aftercare program offers medical and psychosocial services to homeless youths.
(10) Aftercare Spring cabbage can be thinned out at the end of winter to their final spacings.
(11) We now know that special aftercare can benefit women[sentencedict.com], but male attempters appear more difficult to help.
(12) In summary, therefore, most special aftercare services have had no effect on repetition rates after attempted suicide.
(13) This included awareness training, financial support and aftercare.
(14) Clients are assessed and prepared for independent living, with recommendations made for aftercare.
(15) This will ensure you'll enjoy decent after-care .
(16) Community work and after-care units of psychiatric hospitals help discharged patients.
(17) after-care services aim at facilitating the ex - offenders'rehabilitation and reintegration into the society.
(18) As part of the treatment[sentencedict.com], he attended 15 weeks of after-care.
(19) The important issue for reformers was the creation of a national, comprehensive system offering guidance, placement, and after-care.
(20) In this respect they are the forerunners of the juvenile labour exchanges with their affiliated services of vocational guidance and after-care.
(21) In - centre treatment is followed by 12 months of statutory after-care supervision.
More similar words:
aftercare,
foster care,
master card,
letter carrier,
eldercare,
after,
hypercarbia,
rafter,
afters,
passenger car,
ask after,
get after,
after all,
crafter,
grafter,
drafter,
be after,
go after,
see after,
undercarriage,
after tax,
thereafter,
come after,
seek after,
cut after,
run after,
hereafter,
call after,
name after,
lust after.