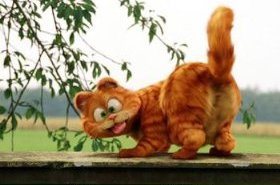 Random good picture Not show
1. We should advertise for someone to look after our children.
2. I must advertise for a new secretary.
3. Tupperware doesn't advertise for staff - all its demonstrators are recruited on personal recommendations.
4. I must advertise for a secretary.
5. You'd better advertise for a person to look after the garden while you are on holiday.
6. We plan in the nation advertise for 10 best orchestras to combine, 40 dancers.
7. I shall advertise for someone to go with me.
8. They will advertise for someone to manage the hotel.
9. Mary is leaving next month so we must advertise for a replacement for her.
10. Our company face toes each province to advertise for the dealer[sentencedict.com], business agent now.
11. Advertise for the every locality dealer, welcome make choice of purchase with the cooperation!
12. We should advertise for someone to look after the children.
13. Mary, I want to advertise for a new junjor secretary.
14. We should advertise for someone to look after the garden.
15. People often advertise for a servant in the newspapers.
16. What does he want to advertise for?
17. When he decided to expand his department[sentence dictionary], he was given immediate authority to advertise for and take on an assistant.
18. He reportedly did his production work on the West Coast, where he would advertise for models.
19. Because of the need of work , we want to advertise for employees from the society.
20. We give a 0 - 1 programming model of the advertise for the public officials in ordinary circumstances.
21. Is a false brain lump, also call false brain lump synthesized to advertise for.
22. Many of the eligible dogs are pedigreed but some pet owners also advertise for strays they have adopted.
More similar words:
advertise,
advertiser,
advertised,
advertisement,
classified advertisement,
classified advertisements,
advertising,
advertising budget,
advertising media,
advertising agency,
outdoor advertising,
advertising expense,
advertising campaign,
direct mail advertising,
advertizing,
advert,
advertent,
advertence,
animadvert,
inadvertent,
advertorial,
inadvertence,
inadvertently,
expertise,
diverticulitis,
adventist,
adverb,
adverse,
adverbial,
adversely.