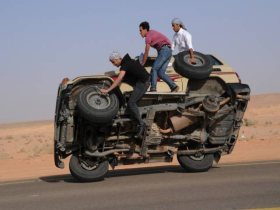 Random good picture Not show
(1) A fool always finds a bigger fool to
admire
him.

(2) If the eye do no
admire
, the heart will not desire.

(3) When I was young, I admired clever people. Now that I am old, I
admire
kind people.

(4) She never ceased to admire the stoical courage of those in Northern Ireland.
(5) You had to admire the slick presentation of last night's awards ceremony.
(6) Walk down Castle Street and admire our little jewel of a cathedral.
(7) He stepped back to admire the painting.
(8) He pretends to admire me, though privately he hates me.
(9) I admire his passionate belief in what he is doing.
(10) I admire her for her bravery.
(11) He is a noble man, we all admire him.
(12) You have to admire the way he handled the situation.
(13) We admire his working so hard.
(14) I don't agree with her, but I admire her for sticking to her principles.
(15) I admire her dedication to the job.
(16) You have to admire the sheer vitality of his performance.
(17) She embodies everything I admire in a teacher.
(18) I admire the effective use of colour in her paintings.
(19) I admire the way she is able to shrug off unfair criticism. Sentencedict.com
(20) We admire his continuance of work.
(21) I admire her for her perseverance.
(22) I really admire the way she brings up those kids all on her own.
(23) She's an artist whose work I really admire.
(24) One cannot but admire her determination.
(25) We took time to stop and admire the view.
(26) He felt a glow of pride as people stopped to admire his garden.
(27) They stopped at the top of the hill to admire the scenery.
(28) Search for knowledge, read more, sit on your front porch and admire the view without paying attention to your needs.
(29) For all you mean to me each day,for all the happiness you bring my way,for the love and the memories we share,for you beauty I admire always,I'm hoping your birthday is the nicest in the world!
(30) Susannah put down the paintbrush and stood back to admire her handiwork.
More similar words:
admin,
admit to,
admission,
administer,
administrator,
administrative,
administration,
miracle,
wire,
tire,
hire,
empire,
fire up,
on fire,
direct,
retire,
retired,
require,
inspire,
entirely,
required,
directly,
director,
set fire to,
catch fire,
retirement,
requirement,
inquire about,
questionnaire,
in all directions.