Synonym:
adapt,
alter,
arrange,
change,
modify,
vary.
Antonym:
derange,
disturb.
Similar words:
adjustment,
just,
just now,
just as,
justify,
just about,
do justice,
just the same.
Meaning: [ə'dʒʌst] v. 1. alter or regulate so as to achieve accuracy or conform to a standard 2. place in a line or arrange so as to be parallel or straight 3. adapt or conform oneself to new or different conditions 4. make correspondent or conformable 5. decide how much is to be paid on an insurance claim.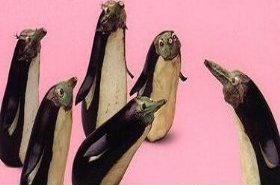 Random good picture Not show
1) You can adjust the height of the chair.
2) Turn/Twiddle the little knob to adjust the volume.
3) We have been preparing our fighters to adjust themselves to civil society.
4) Adjust your language to the age of your audience.
5) It is difficult for the old man to adjust to city life.
6) Adjust the control knobs by pressing lightly.
7) If the chair is too high you can adjust it to suit you.
8) He has been forced to adjust his schedule.
9) Watch out for sharp bends and adjust your speed accordingly.
10) It has been hard to adjust but now I'm getting satisfaction from my work.
11) Children are sensitive to disapproval and adjust their behaviour accordingly.
12) Adjust the heat of the barbecue by opening and closing the air vents.
13) Adjust the string tension of your tennis racket to suit your style of playing.
14) You don't need to adjust the setting every time you take a photo.
15) It took her a while to adjust to living alone after the divorce.
16) Adjust the aerial's position and direction for the best reception.
17) Taste the soup and adjust the seasoning,[http://sentencedict.com/adjust.html] adding more salt or pepper as desired.
18) My eyes were still trying to adjust themselves to the strong sunlight.
19) He climbed up to the roof to adjust the aerial for a better reception.
20) The chair has a ratchet below it to adjust the height.
21) Taste the soup and adjust the seasoning.
22) Foreigners take some time to adjust to our way of life.
23) It took time to adjust myself to motherhood.
24) He paused to adjust his spectacles.
25) It took a while for his eyes to adjust to the dimness.
26) With this drill it's possible to adjust the speed of rotation.
27) It took a few minutes for his eyes to adjust to the dark.
28) Normally, when demand and supply are out of sync, you either increase the supply, or you adjust the price mechanism.
29) There may be a period of disequilibrium as family members adjust to the new baby.
30) The lifestyle is so very different - it takes a while to adjust.
More similar words:
adjustment,
just,
just now,
just as,
justify,
just about,
do justice,
just the same,
must,
industry,
sustain,
exhaust,
custody,
cluster,
customer,
wanderlust,
frustrate,
illustrate,
industrial,
sustainable,
frustration.