Synonym:
abode,
greeting,
home,
speech.
Similar words:
dress up,
press,
stress,
actress,
impress,
press for,
distress,
Congress.
Meaning: [ə'dres] n. 1. (computer science) the code that identifies where a piece of information is stored 2. the place where a person or organization can be found or communicated with 3. the act of delivering a formal spoken communication to an audience 4. the manner of speaking to another individual 5. a sign in front of a house or business carrying the conventional form by which its location is described 6. written directions for finding some location; written on letters or packages that are to be delivered to that location 7. the stance assumed by a golfer in preparation for hitting a golf ball 8. social skill. v. 1. speak to 2. give a speech to 3. put an address on (an envelope) 4. direct a question at someone 5. address or apply oneself to something, direct one's efforts towards something, such as a question 6. greet, as with a prescribed form, title, or name 7. access or locate by address 8. deal with verbally or in some form of artistic expression 9. speak to someone 10. adjust and aim (a golf ball) at in preparation of hitting.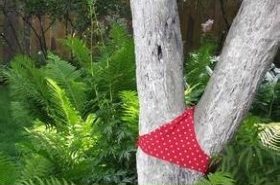 Random good picture Not show
1. Please address all letters to this office.
2. Do you still live at the same address?
3. The cheque was posted to your home address yesterday.
4. Do you want your address printed at the top of the letter?
5. He dialled 999 and stammered his name and address.
6. Please note my change of address.
7. We finally traced him to an address in Chicago.
8. Take me to this address, please.
9. I made the mistake of giving him my address.
10. They heckled him and interrupted his address with angry questions.
11. Please state your name,(Sentencedict.com) address and occupation.
12. Write your address in the top right-hand corner of the letter.
13. I'll forward any mail to your new address.
14. Please write us at the above address.
15. I'll give you my address and telephone number.
16. I scribbled his phone number in my address book.
17. Please write your full name and address below.
18. The President gave an address to the nation over the radio.
19. She scribbled the address on a little scrap of paper.
20. Dave made a note of her address and phone number.
21. I'd like to go to this address.
22. Tell me if you change your address.
23. There's a package here for a Miami Lakes address.
24. Write your name[sentencedict.com], address and telephone number in the blank spaces at the top of the page.
25. He hasn't written to me recently - perhaps he's lost my address.
26. I'll just look her phone number up in my address book.
27. For further information on the diet, write to us at this address.
28. I'll just take a note of your name and address.
29. She picked up the gauntlet in her incisive Keynote Address to the Conference.
30. I see from the postmark that this card was mailed from Mary's holiday address.
More similar words:
dress up,
press,
stress,
actress,
impress,
press for,
distress,
Congress,
depressed,
impressive,
aggressive,
aggression,
impression,
depression,
progressive,
congressional,
dream up,
hundred,
dream of,
add,
add in,
add up,
added,
add up to,
addition,
additional,
in addition,
in addition to,
mess,
less.