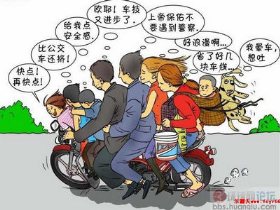 Random good picture Not show
1. Chlorine is added to the water to kill bacteria.
2. They have added/deleted/amended a clause in the contract which says the company can make people redundant for economic reasons.
3. This latest decision has only added to the general confusion.
3. Wish you can benefit from our online sentence dictionary and make progress day by day!
4. The romance added spice to the holiday.
5. The sauce looked runny so I added some more flour.
6. He has added considerably to his piano repertoire.
7. The system has the added advantage of recordable DVD drives.
8. She added a PS to say 'hi' to my brother.
9. He added some flour to thicken the soup.
10. He added sand to the soil to make it more porous.
11. Blood feuds and general gangsterism added to the local crime rate.
12. This juice contains no added sugar.
13. Each new rumour added fresh impetus to the smear campaign.
14. 'Let me explain!' he added helpfully.
15. His coaching has added another dimension to my game.
16. She tasted her lemonade, then added more sugar.
17. We received a typewritten letter with a note added by hand.
18. We've added years to life,not life ti years.
19. He added a dash of brandy to his coffee.
20. The fact that the plane was late added a further complication to our journey.
21. As an added incentive , there's a bottle of champagne for the best team.
22. She blundered when she added up the bill.
23. She quickly totted up our bill and added an amount for the waiter.
24. The presence of an armed gang added a major complication.
25. The fire blazed up when I added paraffin.
26. The juice contains no added sugar.
27. They have added a new scene at the beginning.
28. When I added up the cost it gave me quite a shock.
29. The root-ginger should be crushed up before it is added to the boiling jam.
30. They've copied the basic design from the Japanese model and added a few of their own refinements.
More similar words:
sudden,
crowded,
add,
a good deal,
dedicate,
provided,
extended,
add in,
add up,
all of a sudden,
a good deal of,
overcrowded,
address,
add up to,
addition,
additional,
in addition,
in addition to.