Synonym:
increase,
join,
put together,
sum up,
total,
unite.
Antonym:
subtract.
Similar words:
add up,
added,
add in,
address,
add up to,
addition,
additional,
in addition.
Meaning: [æd] n. a condition (mostly in boys) characterized by behavioral and learning disorders. v. 1. make an addition (to); join or combine or unite with others; increase the quality, quantity, size or scope of 2. state or say further 3. bestow a quality on 4. make an addition by combining numbers 5. determine the sum of 6. constitute an addition.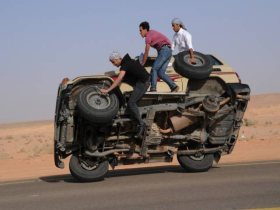 Random good picture Not show
1) If you add the plural inflection '-s' to 'dog' you get 'dogs'.
2) I hasten to add that I knew nothing of the fraud at the time.
3) Add -ed to all these verbs to put them in the past tense.
4) We'd better add in some lemon juice before mixing the flour with sugar.
5) If you add those four figures up,(http://sentencedict.com/add.html) it comes to over £500.
6) Brush the aubergines with oil, add salt and pepper, and bake till soft. Meanwhile, heat the remaining oil in a heavy pan.
7) Most restaurants add a 10 per cent service charge.
8) Shall I add your name to the list?
9) Add a teaspoonful of mixed herbs.
10) Add fertilizer to enrich the soil.
11) Add the tea leaves and leave to infuse for five minutes.
12) Every single moment counts. When you add them all up, they equal your life.
13) Add orange paint to get a warmer hue.
14) Add the numbers in brackets first.
15) Boil plenty of salted water, then add the spaghetti.
16) How does this add to our understanding of the problem?
17) I'd like to add some pepper to the bean curd.
18) Add a few more names of labourers to the list.
19) We are here to add what we can to life, not to get what we can from it.
20) If the dough is sticky, add more flour.
21) Add one heaped tablespoon of salt.
22) I don't want to add you a sea of troubles.
23) I should add that we are very lucky.
24) It's only fair to add that they were not told about the problem until the last minute.
25) Beat the butter and sugar together and slowly add the eggs.
26) Beat up the eggs before you add the flour.
27) Add up the numbers in each column.
28) What other ways do you know to add variety?
29) Hanson's golden rule is to add value to whatever business he buys.
30) He has been described as a 'charmless bore'-not by me, I hasten to add.