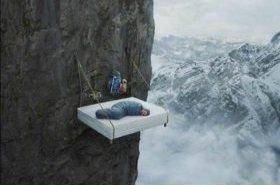 Random good picture Not show
1 It is really hard for Jim to adapt to the new environment.
2 All living organisms have to adapt to changes in environmental conditions.
3 The children are finding it hard to adapt to the new school.
4 Yulan magnolia can adapt to a variety of soils.
5 You must adapt to the norms of the society you live in.
6 Businesses must adapt to change or stagnate.
7 All organisations need to adapt to changed circumstances.
8 A large organization can be slow to adapt to change.
9 He maintains Islam must adapt to modern society.
10 Some carers and dependants find it difficult to adapt to a role reversal .
11 Chung has tried to adapt to local customs.
12 Businesses have to adapt to change.
13 It took me a while to adapt to the new job.
14 The company can easily adapt to changing demand.
15 Some animals have a remarkable ability to adapt to changing environments.
16 But many farmers will need help to adapt to the new conditions, and we will continue to provide assistance.
17 You need to adapt to the demands of your own particular life-style.
18 Although growing well under water, they adapt to normal soil conditions and can be cultivated in flowerpots as indoor plants.
19 The world will be different, and we will have to be prepared to adapt to the change.
20 To remain competitive the company has to be able to adapt to the changing marketplace.
21 Some species of animals have become extinct because they could not adapt to a changing environment.
22 A lot of companies have found it hard to adapt to the new system.
23 Long-lived trees face a particular problem because their parasites have time to adapt to their genetic defenses-to evolve.
24 The projections build in the ability of farmers to adapt to climate change by changing crops and farming methods.
25 This is another way in which Highlander has had to be sufficiently flexible to adapt to changing needs.
26 Our remote ancestors took two hundred million years to learn how to adapt to the land.
27 Progress is often alarmingly rapid as their enthusiasm and natural abilities adapt to the new environment.
28 However, this had its dangers,(www.Sentencedict.com) and it was several weeks before an emigrant from Earth could adapt to it.
29 The Treuhandanstalt would guarantee creditors against losing money lent to businesses unsuccessfully attempting to adapt to unification.
30 More often, however, the cause is simple frustration at being unable to adapt to the technical demands of the art.
More similar words:
adapt,
radar,
capture,
chapter,
captain,
put to,
fit to,
button,
next to,
cotton,
ought to,
react to,
point to,
admit to,
button up,
get together,
attorney,
amount to,
subject to,
contrast to,
be subject to,
not to mention,
with respect to.