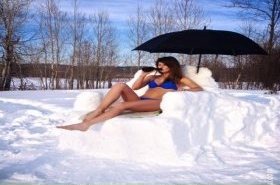 Random good picture Not show
1. Sailing across the Atlantic on a raft was an adventure.
2. The boys swam across the lake.
3. She danced and twirled across the room.
4. The truck skidded sideways across the road.
5. A dog darted across the road in front of me.
6. The streetcar was derailed by a stone lying across the rails of a track.
7. We strode across the snowy fields.
8. A snake slithered across the grass.
9. Support for environmental issues cuts across traditional party lines.
10. The pipeline was constructed to transport oil across Alaska to ports on the coast.
11. He plans to barnstorm across the state to generate public support.
12. The police put a barrier across the road to stop the traffic.
13. This is our room, and yours is just across the hall.
14. Drug traffickers operate across national boundaries.
15. The dinghy sailed smoothly across the lake.
16. They travelled across the snow in a sleigh.
17. The horses galloped across the open plains.
18. Signs across the entrances warn all visitors to stub out their cigarettes.
18. Sentencedict.com try its best to collect and build good sentences.
19. The dog led the blind man across the road.
20. Households accumulate wealth across a broad spectrum of assets.
21. We had to walk across a ploughed field.
22. The stone she threw caused ripples to spread across the lake.
23. She tucked up her skirt and waded across the stream.
24. Draw a straight line across the top of the page.
25. They were joined by a newcomer who came striding across a field.
26. He stayed at the ISH, from whose lofty heights he could see across New York.
27. Relative rates of house price inflation have evened out across the country.
28. He noticed a woman in a black dress sitting across from him.
29. A five-day week has found an immediate welcome and much popularity since it was officially adopted across the country.
30. Their hooves threw up clods of earth as they galloped across the field.
More similar words:
get across,
put across,
cut across,
come across,
cross out,
gross,
sacred,
crop,
toss,
crops,
crowded,
at a loss,
possible,
morose,
overcrowded,
prospect,
introspect,
prosecutor,
prosecution,
a bed of roses,
introspection,
as soon as possible.