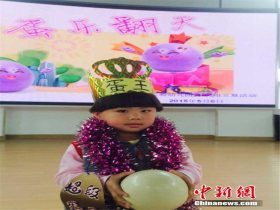 Random good picture Not show
1. Conclusion Composite procaine mixture has protective effects on acidulated alcohol induced gastric ulcer in rat.
2. Shangsuan phosphate rock of Yunnan province was acidulated by the phosphoric acid about 20% P2O5 produced by hot-process.
3. Acidulated waster water is treated through the combination method of H2O2 oxidation and active carbon adsorption during the experiment, and the optimal process condition is determined.
4. Acidulated with HCl, the simultaneous determination of chromium, silicon, phosphorus was then achieved in the same sample solution by ICP-AES.
5. After the sample had been acidulated and dissolved by soda. P-Mo-V xanthic acid spectrophotometry was used to determine the content of P2O5.
6. The effect of partially acidulated phosphate rock compound fertilizer and the degeneration mechanism of water soluble phosphate in soil were introduced.
7. The system not only can be applied in the treatment of electroplate acidulated sewage but also in the effective measurement and control of acidulated sewage and sewage containing other pe.
8. In the present work the dynamic mechanic properties of acidulated hide, chrome tanned leather and polymer-impregnated leather have been investigated by means of dynamic mechanic methods.
9. Process features and experimental results of production of compound fertilizer from partially acidulated phosphate rock in one step are presented.
10. The phosphate degradation was studied when Fused Magnesium Phosphate, Single-super Phosphate and Partially Acidulated Phosphate Rock were applied in two kinds of soils.
11. Objective:To evaluate the clinical therapeutic effectiveness of preventing radiation caries by acidulated phosphate fluoride(APFI) gel for patients with nasopharyngeal carcinoma.
11. Sentencedict.com try its best to gather and make good sentences.
12. The invention provides a fish feed formulation added with citric acid, relating to the aquatic feed process field, especially relating to an acidulated fish feed formulation and its process.
13. The effect of activation porous agent on reaction process of phosphate rock acidulated by sulfuric acid was studied.
More similar words:
acidulation,
acidulous,
modulated,
unmodulated,
undulate,
modulate,
demodulate,
saturated fatty acid,
regulated,
simulated,
insulated,
populated,
formulated,
capsulated,
calculated,
coagulated,
granulated,
stimulated,
unsaturated fatty acid,
accumulated,
depopulated,
reticulated,
unpopulated,
unregulated,
emasculated,
articulated,
populated area,
encapsulated,
unarticulated,
overpopulated.