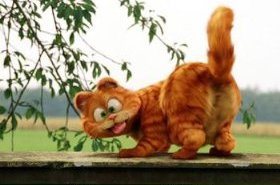 Random good picture Not show
1. The acid rain is threatening world environment.
2. Sulphur dioxide is the main precursor of acid rain.
3. Acid rain has a devastating effect on the forest.
3. Wish you can benefit from our online sentence dictionary and make progress day by day!
4. Your words fall like acid rain on the wounded petals of my heart.
5. Acid rain has caused severe erosion on the hillside.
6. Trees are dying in areas where acid rain is most prevalent.
7. The term "acid rain" was coined in the nineteenth century.
8. Sulphur dioxide and nitrogen oxide combine to form acid rain.
9. Our discussion ranged over various topics, such as acid rain and the hole in the ozone layer.
10. Sulphur, falling as acid rain, is killing fish in the Great Lakes.
11. The region has been damaged by acid rain and rivers are fouled almost beyond recovery.
12. Acid rain destroys trees and corrodes buildings.
13. Unlike acid rain or deforestation, global warming has no visible manifestation .
14. Cars cause pollution, both smog and acid rain.
15. Sulfur emissions from steel mills become acid rain.
16. Carbonates destroyed by the acid rain release vast quantities of carbon dioxide into the atmosphere.
17. Smog and acid rain, water pollution and sewage disposal, dams and river-flows will become ever more contentious issues.
18. Acid rain and marine pollution hurt neighbouring countries; ozone depletion and global warming threaten the entire planet.
19. They were keen to combat acid rain, freeze carbon dioxide emissions and improve public transport.
20. Hydrocarbons also contribute both to acid rain and to ozone formation.
21. Large sections of the forest have been destroyed by acid rain.
22. Stricter controls on air pollution would help to reduce acid rain.
23. Sulphur dioxide is a pollutant and a major contributor to acid rain.
24. These are the greenhouse effect, the destruction of the ozone layer, and acid rain.
25. Ever tighter regulations are being introduced to protect the environment from emissions contributing to the greenhouse effect or acid rain.
26. Better that Aretha Franklin had not been born than that we should endure a drop more of this acid rain of spittle!
27. Here were the seeds of the twentieth century problem of acid rain and other crises besides.
28. Nox, together with sulphur dioxide, is one of the leading contributors to acid rain pollution.
29. The gas is cleaned prior to burning and the sulphur dioxide and nitrogen dioxide, thought to contribute to acid rain, removed.
30. Out on the motorways cars go into the fog. Acid rain at the rattling glass.