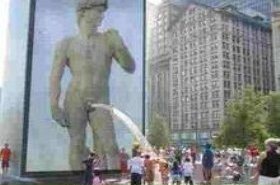 Random good picture Not show
1. Elwin Silverstein, account executive with the Triad Insurance Group, enjoys the annual holiday brunch his employer hosts.
2. The account executive is ultimately responsible for planning your campaign and ensuring that the agency delivers the goods.
3. Account Executive candidate for us is someone with the potential of being a good sales person.
4. Once a purchase order is entered, your assigned account executive along with our logistics coordinator will oversee the entire process of your production from sampling to fulfillment.
5. Please contact your local Account Executive or Customer Service Representatives for more information.
6. The rural finance account executive scope's distinctive quality, the service space's extensity , decided that its operational risk is complex, the management difficulty is big.
7. Our account executive will get in touch with you after you are successfully registered.
8. Other high-stress positions included senior corporate executive, advertising account executive, architect and stockbroker.
9. She is as an account executive in Beijing for Hill & Knowlton, the public relations company.
10. If you have any question, please contact your account executive.
11. Answering a classified for an account executive,(Sentencedict) Keith Davis dialed the toll free number listed.
12. Each Account Executive carries a list of agencies that places television time for their Client Advertisers.
13. He worked his way up from messenger boy to account executive.
14. There is a clear difference in roles between the planner and account executive.
15. Ltd as a laboratorian for 6 months, later have been working in Wenzhou Zhengyi Ceramic Valve Core Manufacturing Co. , Ltd a account executive for foreign trade more than one year.
16. If you're trying to get a job as an account executive at a small company, you may not want to include that you were, say, a Rhodes scholar.
17. If you are too thin-skinned to survive this hazard, you should not become an account executive in an advertising agency.
18. Do you have at least 1 year of experience as an Account Executive an Advertising Agency?
More similar words:
executive,
executive order,
chief executive,
executive branch,
executive officer,
executive director,
executive committee,
executive department,
chief executive officer,
executing,
execution,
executioner,
account,
counterintuitive,
accounts,
counterproductive,
on account,
account for,
accounting,
accountant,
execute,
bank account,
accountancy,
accountable,
open account,
on no account,
on account of,
cash account,
executor,
executed.