Synonym:
casualty,
chance,
event,
injury,
mishap.
Similar words:
by accident,
incident,
evident,
identify,
identity,
resident,
diffident,
identical.
Meaning: ['æksɪdənt] n. 1. a mishap; especially one causing injury or death 2. anything that happens by chance without an apparent cause.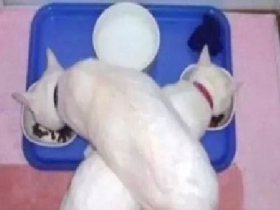 Random good picture Not show
1. My car was completely wrecked in the accident.
2. He was killed in a car accident.
3. I had a slight accident at home and broke some crockery.
4. 'You had an accident,' he reminded her.
5. There was an accident here yesterday. A car hit a tree and the driver was killed.
6. The accident could have been much worse; luckily no harm was done.
7. His blindness is the result of an accident.
8. The accident scared me out of my.
9. The accident deprived her of her life.
10. Police are appealing for witnesses to the accident to come forward.
11. He suffered three cracked ribs in the accident.
12. She injured her spine in a riding accident.
13. Take out accident insurance before you go on your trip.
14. There were several people standing by when the accident happened.
15. By accident he touched the hot metal,(http://sentencedict.com) and yanked his hand away with a cry of pain.
16. The traffic accident is really a tragedy.
17. The accident was caused by an error of judgement on the part of the pilot.
18. Fleming discovered penicillin by accident in 1928.
19. She was crippled in a car accident.
20. In this world, there is no accident, but some certainty that pretends to be accident.
21. It was just a tragic accident.
22. A police car whizzed by, on its way to the accident.
23. I don't want to be thought insensitive, but I do think we should go ahead despite the accident.
24. He utterly disregarded my warnings and met with on accident.
25. He suffered from bruises and a perforated eardrum in the accident.
26. She needed speech therapy after she suffered severe head injuries in a car accident.
27. I can find no appreciable differences in the witnesses'descriptions of the accident, they seem the same.
28. I've thought about it so much, but even now I can't believe how lucky I was to survive the accident.
29. The report absolved her from/of all blame for the accident.
30. Between heaven and earth there is a thing called snow, drop from the clouds, the ground; the friend is a man who is you, know in the accident, stop at the permanent.
More similar words:
by accident,
incident,
evident,
identify,
identity,
resident,
diffident,
identical,
confident,
president,
residential,
presidential,
identification,
vaccine,
decide,
decide on,
evidence,
residence,
presidency,
accent,
student,
accentuate,
dependent,
respondent,
resplendent,
accomplishment,
accomplishments,
correspondent,
unprecedented,
independent.