Antonym:
presence.
Similar words:
absent,
abstinence,
essence,
sentence,
in the presence of,
fence,
hence,
science.
Meaning: ['æbsəns] n. 1. the state of being absent 2. failure to be present 3. the time interval during which something or somebody is away 4. epilepsy characterized by paroxysmal attacks of brief clouding of consciousness (a possible other abnormalities).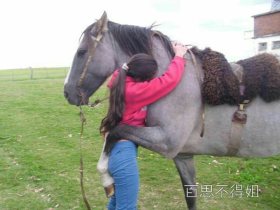 Random good picture Not show
1) A servant is known by his master's
absence
.

2)
Absence
sharpens love, presence strengthens it.

3)
Absence
makes the heart grow fonder.

4) Real peace doesn't mean
absence
of war.

5) Salt water and
absence
wash away love.

6) Absence is to love what wind is to fire. It extinguishes the small,[http://sentencedict.com/absence.html] it kindles the great.
7) Courage is not the absence of fear, but rather the judgement that something else is more important than fear.
8) A new manager was appointed during/in her absence.
9) Everyone remarked loudly on his absence.
10) He excused his absence by saying that he was ill.
11) He was always absence in his mind.
12) He tried to justify his absence with lame excuses.
13) She did not mention her mother's absence.
14) He was deputized as premier during the premier's absence.
15) His illness accounts for his absence.
16) Happiness is not the absence of conflict, but the ability to cope with it.
17) Do you have valid reasons for your absence?
18) Ms Leighton will be in charge during my absence .
19) In the absence of detailed documentary evidence, we can only make inferences about Minoan religion.
20) Absence to love is what wind is to fire.
21) Long absence,my old love,who is going to help me teasing your new love.
22) The ostensible reason for his absence was illness, but everyone knew he'd gone to a football match.
23) The reason he gave for his absence was obviously fabricated.
24) The decision was made in my absence .
25) No deduction in pay is made for absence due to illness.
26) I can't think of any possible explanation for his absence.
27) We did not receive any news during his long absence.
28) The presence of the rest of the family made John's absence even more poignant.
29) There is more to good health than the mere absence of disease.
30) You will not be paid for the full period of absence.
More similar words:
absent,
abstinence,
essence,
sentence,
in the presence of,
fence,
hence,
science,
commence,
sequence,
eloquence,
credence,
evidence,
coherence,
patience,
penitence,
residence,
influence,
deference,
reference,
impudence,
experience,
difference,
experienced,
preference,
consequence,
conference,
ambivalence,
malevolence,
irreverence.