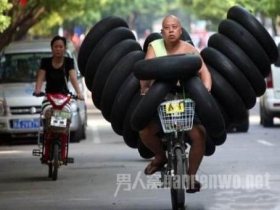 Random good picture Not show
(1) The doctor's stance on the issue of abortion is well known.
(2) Abortion is a highly controversial issue.
(3) Her strong Catholic beliefs made abortion unthinkable.
(4) The abortion issue is political dynamite.
(5) Recent opinion polls show that 60 percent favor abortion under certain circumstances.
(6) Abortion is still one of the hot button issues of US life.
(7) Is abortion legal in your country?
(8) We are organizing a mass picket of the abortion clinic.
(9) What is your attitude to abortion?
(10) The abortion arose from an accidental fall.
(11) They are totally opposed to abortion.
(12) This project is a complete abortion.
(13) He's waffled on abortion and gay rights.
(14) She's in favour of abortion on demand.
(15) For many politicians, abortion is an issue that's too hot to handle.
(16) Her opposition to abortion and feminism mark her as a convinced traditionalist.
(17) The pro-abortion camp are fighting to decriminalize abortion.
(18) He carried out an abortion on a fifteen-year-old girl.
(19) The president has adopted a hardline stance against abortion.
(20) Sometimes the original abortion was done so badly that the uterus prolapsed.
(21) Abortion was legalized in the 1960s.
(22) Abortion rates are high because the availability of contraceptives is limited.
(23) The group has taken a militant position on the abortion issue and is refusing to compromise. Sentencedict.com
(24) The editor said a lot of readers would be incensed by my article on abortion.
(25) When she got pregnant at 16 she decided to have an abortion.
(26) There has been much dispute over the question of legalized abortion.
(27) We're carrying out/conducting a poll to find out what people think about abortion.
(28) She was shouted down when she tried to speak on the issue of abortion.
(29) He again urged passage of a constitutional amendment outlawing abortion.
(30) They hold widely divergent opinions on controversial issues like abortion.
More similar words:
portion,
collaboration,
proportion,
in proportion to,
participation,
a bone of contention,
transportation,
labor,
elaborate,
laboratory,
laboriously,
supportive,
reporting,
notion,
option,
nation,
motion,
action,
mention,
section,
question,
fiction,
edition,
auction,
fraction,
zonation,
reduction,
relation,
adoption,
education.