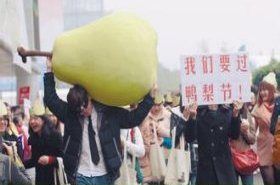 Random good picture Not show
1. We glimpsed the ruined abbey from the windows of the train.
2. We were going to a concert in Bath Abbey.
3. Then he came to a white abbey.
4. The great gates of the abbey were shut fast.
5. The abbey walls gleamed golden in the light of the setting sun.
6. British kings are crowned in Westminster Abbey.
7. The ancient abbey was in imminent danger of collapse.
8. The Abbey bell tolled for those killed in the war.
9. We tried to visit the Abbey but were put off by the queues.
10. The queen was enthroned in an ancient abbey.
11. The abbey had been plundered of its valuables.
12. The abbey is now a ruin.
13. The town's fame rests on its beautiful 14th-century abbey.
14. The Westminster Abbey entombs many great men.
15. The monks of Ettal keep the abbey in good repair.
16. Not a vestige of the abbey remains.
17. Elizabeth was crowned in Westminster Abbey on 2 June 1953.
18. The album was recorded at the legendary Abbey Road studios.
18. Sentencedict.com is a sentence dictionary, on which you can find nice sentences for a large number of words.
19. At no time did the abbey relinquish to these groups any of its tight control over economic life.
20. In 1871 Charrington's bought the Abbey brewery in Burton-on-Trent to brew Burton pale ales for itself.
21. I have continued to stay at the Abbey of Holy Rood involved in the matter assigned to me.
22. Barbara Forrest has kindly volunteered to lead a guided walk to Bolton Abbey.
23. We plan to visit the venerable ruins of the abbey.
24. The king is dead and lies buried at Jedburgh Abbey.
25. Dean sent me a lovely postcard with a picture of Bolton Abbey on the front.
26. The British pavilion is an impressive steel and glass construction the size of Westminster Abbey.
27. The relics were discovered in a lead box in the ruins of an abbey.
28. He visited his father's body where it lay in the abbey church of Fontrevault.
29. Those who wished to brew beer for their own household could use the abbey brewery - again upon a proportional payment.
30. Ranulf was ordered to saddle the horses and Corbett led his little party from the abbey and up into the town.
More similar words:
abbess,
jabber,
stabbed,
blabber,
flabbergasted,
obey,
beyond,
disobey,
abeyance,
robber,
rubber,
slobber,
robbery,
blubber,
beyond belief,
beyond question,
beyond control,
shrubbery,
rabbi,
abbot,
rabbit,
shabby,
dabble,
flabby,
crabby,
babbler,
sabbath,
rubber eraser,
scrabble,
squabble.